Written by

NewsServices.com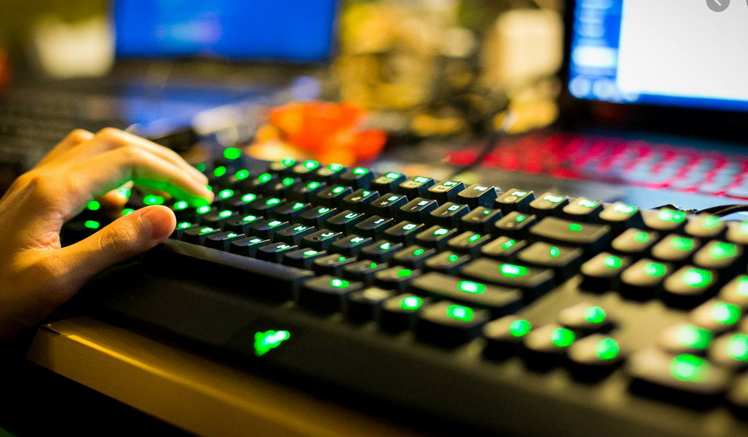 Casino games have been in great demand since they appeared. The thrill of trying to predict the next card, the outcome of a match, or the result of spinning is captivating. The fact that players bet on real money makes them dizzy.
Online gambling is even more exciting as it provides you with the same feelings right at your home. On the whole, the development of the IT-sphere has led to various amazing features like animation that attract a whole lot of new customers. As a result, this well-paying market has become even more profitable. The revenue of casino owners and software developers has risen drastically.
It's worth mentioning that online casino games are an extremely popular iGambling sector. Card games, roulettes, pokies, and progressive pokie machines are trendy.
So, it's no wonder that people come up with the idea of creating their own casino game. Nevertheless, developing a table game or a pokie needs a practical approach. Success depends on skill, money, creativity, patience, devotion, and determination. Of course, this way involves risk. Any business does. However, a true entrepreneur is careful but always remembers that fortune favors the brave.
A Creative Challenge For An Entrepreneur
If you have decided to develop your own casino game, you have chosen a lucrative industry. On the other hand, crunch time before your game becomes a hit is extremely tense. You will need to gather a reliable team, create high-quality software, excellent gameplay, an appealing design, some original features, and an alluring bonus system. The process is time- and money-consuming. But the efforts are likely to pay off.
In case you are ready for this challenge, remember that joining any niche requires some research. To start with, you can read and consider all the advice given below.
What Your Audience Wants
Of course, you should like the pokie or the table game you are working at; otherwise, at some point, your project may start to get under your skin. But your goal is to satisfy primarily gamblers. Therefore, look through the games of the same type as yours, visit some gambling communities, and analyze your target audience.
Older ladies tired of work and household duties prefer to relax playing on pokies. They are fond of mellow hues or, on the contrary, bright and appealing colors, subtle tunes, and straightforward gameplay. The same is true for gentlemen whose tense working day is finally over. Moreover, select a theme and, accordingly, a design that may seem attractive to the audience.
At the same time, many Australian players, especially young males, are prone to make stakes in skill-based card games.
After this issue is settled, make a plan to keep players' interest in your game. Different bonuses work well for this purpose. Remember that your aim is to make more players join, and you'll be lucky if your game will be marvelous enough to captivate so-called 'whales' and 'evangelists'. The former spends about ten times as much as most gamblers do, while the latter gives their friend word-of-mouth recommendations. You can come up with special offers for these groups to increase their loyalty.
Look To The Future
Any serious step needs some preparation. A study of the gambling market will provide you with the knowledge of the latest trends, the hits and their advantages, the least popular pokies and table games and their mistakes, and the overall Australian players' expectations. List them or make a plan, and you'll get the idea of the game that can conquer your audience's hearts.
The crucial point is to think about current players' preferences and, at the same time, look to the future and predict their likings. There is no use in releasing an online casino game according to the trend that is practically over. It is desirable for you to outpace the market and the competitors.
For this purpose, you need to explore all the available resources. Let's assume a social network wants to host casino games. Great, you may make an agreement with this platform. Or, a new social app has appeared. Can it be useful for you? Think it over.
Then, what features can be developed to make pokies, roulettes, or card games more captivating? If your game is a pioneer in using an outstanding feature, many Aussie gamblers will play it to get a new exciting experience.
As you can see, a thorough study and analysis can provide you with an edge in the future.
Be A First-Mover
Being ahead of the market requires courage and creativity. If you wait for others to invent a new feature and copy it, you will stay behind forever. Then, no one will notice you against existing casino giants.
Well, what can you do? Firstly, you can explore other suppliers' gambling options, take notes, consider pros and cons, and draw inspiration. Secondly, and mainly, you can make up your own features and characteristics for your casino game.
Think about its theme and, therefore, design. Decide on what the graphics should be like, and if there will be animation. Of course, the next thing to think about is music. People often visit online casinos to entertain and relax. Therefore, they can play with the volume on, and pleasant sound effects won't hurt. Then, what bonuses can be added to attract more players? What should the mechanics be like, and how many paylines can players create? All these details play a significant role for Aussie gamblers when they select a casino game from a vast portfolio.
By considering numerous existing examples of pokies or table games and making up your own features, you will be likely to create a fantastic game.
Playing The Way A Player Wants
If you want to widen your audience, think about the players' convenience and the way they gamble. How do they get access to a gambling platform? Some use the desktop, and others connect via mobile devices: tablets and smartphones. Accordingly, gamblers should be able to play all the games without any problems whatever gadget they prefer. Furthermore, people have different operating systems: IOS and Android. Regardless of all these particularities, your online game should be immersive and attractive. Nowadays, various websites help adapt your game to the necessary system. In addition, think in advance about the way you will update your pokie, roulette, or card game. The upgrade should be implemented to all the devices at a time. For instance, it will be strange to add new features to the Android version only.
What is more, your online casino game should be easy to understand. If a player can't figure out the rules within sixty seconds, they will be prone to quit the game and find something else.
Straightforward Game Without Bugs
The testing stage is an essential step in creating your pokie or table game. Nothing can be ideal, and mistakes can be found practically in any new game. So, this stage will help find out technical problems, gaming inconsistencies, and most apparent arising questions.
Nevertheless, players will need a tutorial. You have simplified the gameplay as much as you could, but still, there will be troubles and misunderstandings. So, don't neglect a straightforward tutorial and responsive customer support. If Australian players see the developers of the game are not indifferent to them, their loyalty to you as a software provider will increase significantly.
Interaction With The First Players
The tests have been passed, a tutorial has been added, and customer support is available. Now, is your pokie or table game ready to be launched? The answer is, 'Yes, it is. But not to the whole auditory.' It's time for the most important test. Imagine that it's the final exam. And your players will be your testing team!
Beta testing is a helpful part of producing a casino game. The more feedback you get, the better it is. This way, you'll get the chance to see the pokie or table game you've released from the point of your audience's view. By taking a fresh look at it, you'll find out the problems gamblers may face and your team's shortcomings. Considering them in future, you will develop as a game supplier and improve your gaming options.
Moreover, if you actively answer Australian gamblers' comments, they understand that you care about their opinions, and you gain many loyalty points among players. In addition, you can visit specialized forums and ask your audience about their expectations.
Such openness to dialogue will give you several advantages. Firstly, it may provide you with an idea about Aussie gamblers' preferences. Secondly, it might give you some exciting ideas. Thirdly, it's a perfect way to get players involved. They discuss the casino game, think about its future and wait for news to see if you listen to their advice. As a result, testing becomes a part of another vital stage of releasing a game: promotion.
Promotion Campaign
Whatever you produce, the audience that may like your work won't learn about it without an excellent promotion campaign. And the latter requires some preparation.
To start with, determine your target audience. Write down its user behavior, preferences, and demographics. Make sure you can satisfy them. It will also give you an idea of where to run the ads and what they should be like.
Then, the next step is to be made. In fact, it's the planning of the campaign itself. So, what type of advertisement will be appropriate and captivating? What promotion tools can you take advantage of? Your task is to tell about the idea, the theme, the bonuses, and the unique features of your pokie or table game. You should do your best to present your product in the best possible light.
A Reward For The Developer
You have created a splendid casino game, you have promoted your pokie or table game, you have launched it, and, most likely, now, you expect that it will bring you money. Well, you deserve a reward for your effort. So, how can you get it?
To start with, your team needs to find a platform, or, better, several platforms where your game will be placed. If you manage to make an agreement with the best online casino, it will present the fruit of your work to a wide audience. Nevertheless, being added to the collection of any legit online casino will be of great help to you.
What other advantages can such cooperation give you? Firstly, a casino pays you for the right to place your game on its website. And secondly, the developer gets commission for their game being played for real money.
More than that, you can make some profit if you add advertisements. It's an easy for you but irritating for your players way to earn. Be careful with this method as it can repulse even the most devoted Australian gamblers.
Professional Help On Your Way
Congratulations! You have read this article, and now you have the basic knowledge about the whole process of casino game development. But you still will need some guidance and expert assistance. Development companies may be of great help to you in this regard. Search for an experienced team that has developed a significant number of games. These will be aware of all the difficulties and features of various casino games. Unite your ideas and their experience, discuss the details, and create a game that is likely to conquer hearts and gain popularity.
In Conclusion
So, you have learned all the aspects that should be considered while creating an online casino game. If you step on this way, you'll need patience and stamina. Like any other one, a gambling project takes a lot of time, energy, and money. You'll have to monitor the market, analyze your competitors, find a professional team, come up with original decisions, participate in developing gameplay and design, think through special offers, make an agreement with a casino, and follow the comments. But that's not the end. When one game is finished, casino software developers start to plan another one!
Of course, the process may seem exhausting, but it is amusing, challenging, and well-paid. Do your best, and you will reap the benefit!