Written by

NewsServices.com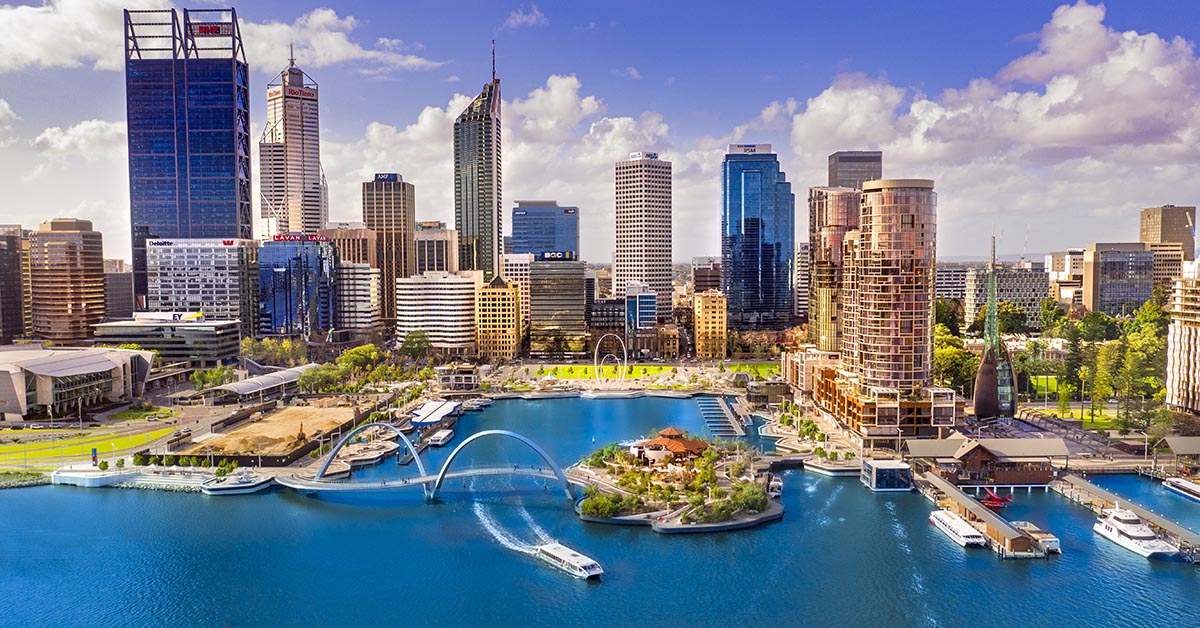 Perth might be one of the most isolated cities in the world but it does not make it any less amazing than any other metropolitan city. It is one of the most visited areas in Western Australia. There are a lot of fun places in Perth to make sure you enjoy your stay there. The wonderful places listed below will convince you to make your next vacation stop in this city.


PowerPlay Perth
PowerPlay Perth was Australia's first-ever and still is the only double-leveled indoor go-kart arena. It has state-of-the-art equipment. The go-karts are powered through electricity and therefore do not produce fumes. This makes them relatively eco-friendly.
There is an exceptionally wide area available for you to perform different sorts of feats. There are ramps, tunnels, and hairpin bends that make the experience all the more exciting. The karts are instantly responsive to give you the perfect transitions.
Come on over with your friends or family and have a friendly contest. It is a thrilling way to pass time and beat anyone at a go-kart that you would love to defeat. The experience is bound to have adrenaline rushing through your veins.
An effective safety system is installed that makes sure that harmful accidents can be prevented. This system can be authorized to slow down carts or stop them altogether.
They also allow the management to set a maximum speed that can not be exceeded. They have a minimum age requirement set to ensure no one under the age of 10 is allowed to use the go-karts.


SciTech
This stop is worth adding to your sightseeing trip's itinerary. This is a family-friendly museum that is going to provide your children the best and most productive form of entertainment.
Through their interactive activities that involve science, technology, maths, and history, they are going to keep them engaged. Therefore, in the process of doing so, they will also end up leaving your child with significant knowledge to take home.
Discoverland is specifically tailored to entertain children from ages three to seven. Exhibits of gravity, air, water, electricity, and magnets are displayed here.
There is a construction zone here which is an area allocated for children to learn building skills. Waterland depicts the phenomenon of the water cycle. There's a planetarium with films about science and technology. A puppet show is also exhibited here.


St. Mary's Cathedral
St. Mary's Cathedral is built in a neo-Gothic style. It was consecrated in 1865 and was extensively refurbished over the following years.
This is the best spot to get a break from the hectic city life and have some quiet peaceful time for yourself. It looks striking when lit at night. A tour is arranged once a week for tourists interested in exploring the building.


Aviation Heritage Museum
It is situated 15 kilometers south of Perth but is definitely worth the long ride. The impressive displays will leave you stunned regardless of whether you are an aviation enthusiast or not.
The exhibition at the Aviation Heritage Museum includes over 30 aircraft models and thousands of relics related to civilian and military aviation.
There is a detailed exposition of the evolutionary history of aircraft beginning from models dating back to the first World War. You can also book a personal tour to view items too sensitive to be displayed for the general public.


Kings Park
Kings Park is fairly popular among tourists and locals alike. It has a wide variety of plants including European and those from the indigenous parts of Australia. It has played a huge part in promoting sustainability through its scientific and conservatory research projects.
The major part of the popularity of Kings Park is owing to the Western Australian Botanic Garden incorporated within it. It has bushes covering over 400 acres of land and it also provides the perfect view of the city around it.
A DNA tower is built in the Garden which is called so because it resembles a DNA molecule. Tourists love to take photographs in front of it.
LotteryWest Federation Walkway is another botanical garden found in Kings Park. It is situated 16 meters above ground level and also allows a wonderful view of the Swan River.
Taking a relaxing stroll amidst the impressive eucalyptus trees and gorgeous wildflowers is the best way to spend an evening. This place provides the perfect opportunity to learn more about the indigenous culture and heritage of Australia.


Fremantle Markets
Offering the best products in the entire country, Fremantle Markets are very popular in Western Australia. It provides clothes and souvenirs intricately crafted by hand by local artists. They have fresh produce that is grown locally.
The overall atmosphere of the market is impressively rich owing to the diversity of culture there. And that is the very reason why a trip to Fremantle Market could still be enjoyable even if you do not intend to buy anything. There is also a Heritage Trail which gives an insight into the historical importance of these markets.


Rottnest Island
You can take a ferry from the city or Fremantle Market and it will take you to the famous Rottnest Island in no time. You can rent a bicycle and enjoy cycling around the Island.
You can lay back on the beach or go snorkeling and see the wonders of aquatic life. Restaurants there provide the best marine food anyone has ever tasted.
Besides all the other tourist attractions, Rottnest Island is particularly famous for the Quokkas that inhabit it. These are small adorable creatures that are incredibly friendly. You can even go near one to take a selfie with it. Though you must refrain from feeding any of them since they are wild animals.


Swan River
There are cruises arranged every day that give you the chance to admire magnificent views of the Swan River. Some of these even offer complimentary lunches. And if you are lucky enough you might even win a visit to a local winery.


Heirisson Island
It might not be as famous among tourists as the other sites are, it is still worth the visit. There are various fun activities to do here but the best thing about this island is the Kangaroo sanctuary
Perth is famous for its localities for individuals, couples, families as well as corporate retreats. Make sure to bring everyone and engage in team activities to get the most fun.