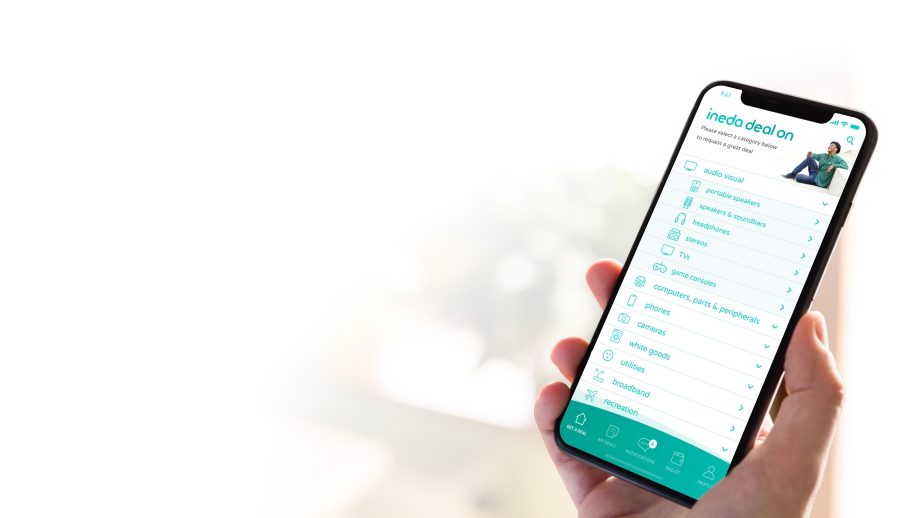 A Win for Consumers, a Win for the Retailers and a Win for the Economy!

A new money-saving app is saving Australian consumers and businesses. The ineda app was designed to create a 'peoples market' to help Australian consumers save hundreds and thousands on appliances, insurance, utilities and white goods, with plenty more on the app, and to help businesses stay in business.
The free ineda app is unique in the way it transparently facilitates consumers and retailers in a reverse auction across numerous categories. The consumer may feel they are not getting the best deal online or in store, so they will 'post' on the ineda app for the goods they are after, a fridge or a washing machine for example. The consumer will then receive numerous bids from local and interstate retailers, 'some big names and some small operators' with lower prices than advertised online or in store. The consumer is then able to select the lowest price from the retailer they choose, and organise for the delivery of their new fridge or washing machine the next day. How good is that? It's a win, win, win!  A win for the consumer, a win for the retailer and a win for the economy!
While isolation thanks to COVID-19 may be good for our health, it is certainly likely to be hurting our wealth and hip pocket as many people are now working from home and in some cases on reduced hours of work. ineda can save consumers money on not only goods like electronics and white goods, but also services such as insurance, utilities, broadband and even flights (once we are all allowed to fly again). ineda allows consumers access to much lower prices retailers can't publicise and helps store owners move floor stock, allowing savings of up to hundreds of dollars through closed deals.
The COVID-19 pandemic is tightening household budgets, and the extra cash that ineda can save consumers on their everyday purchases can go a long way in the current climate. Through ineda, consumers ultimately select their preferred retailer, so they can choose to support their local business or supplier, rather than always giving their business to the big players in the market, therefore helping to boost their local economy and  keep local businesses and employees above water.
Founder of ineda, Nick Neda said:
"ineda understands that Aussie consumers prefer to research, engage and purchase goods and services online. This preference and our purpose led to the development of the ineda app.
"Consumers aged 35-44 years lead this online digital age revolution, closely followed by 25-34 and 45-54 years old with all other generations following this trend.
"With more than 16 million Aussies using a smartphone and with adoption rates continuing to rise to more than 19 million smartphones by 2022, its unsurprising that Aussie consumers are always connected and wherever possible preferring to engage and transact online rather than in store."
Importantly, ineda's behavioural economics research has also shown that consumers no longer prefer to research and engage with supply-led digital marketplaces which include direct online retailer brand sites and third party comparator sites. 
This is a significant finding and forms the on-demand-led disruptive foundation of the ineda app.
The challenge for all supply-led digital marketplaces and the opportunity for the on-demand-led ineda app is that fundamentally online retailer brand sites and comparator sites are supply and not demand led as they promote goods and services for which the seller stocks and is prepared to sell or discount.
"This means that they only offer what they're prepared to stock and offer and not what the consumer actually prefers", says Founder, Nick Neda.
About ineda
ineda is a new consumer platform that connects retailers with buyers who know what they want, are ready to buy, and are looking for the best deal. Instead of retailers or comparators trying to convince consumers to choose and buy their product, with ineda, the consumer 'posts' for what they want and retailers 'bid' for their business.
ineda ensures consumers get the best possible price. The ineda concept has been in development for the past three years and was officially registered in 2017.
Download the ineda app today. 
ineda is free and available now from Apple App Store and Google Play. You'll be glad you did.