Written by

a Guest Writer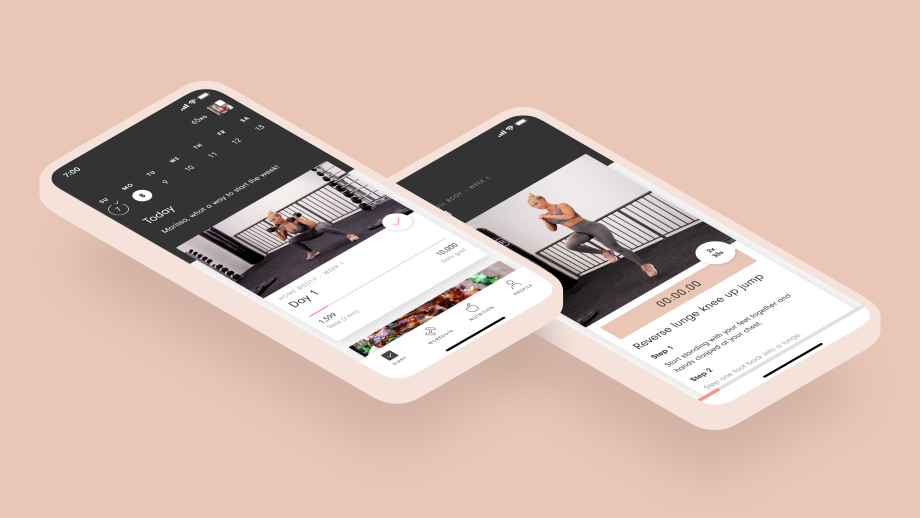 Tammy Hembrow has launched The Smoothie Bar on her hugely successful exercise app, Tammy Fit, today, Wednesday 13 May.
The delicious smoothies come from Sydney naturopath and nutritionist Maddie Bingham, who was approached by Tammy earlier this year to formulate recipes for the app.
"I have followed Tammy for years on Instagram as she's a real inspiration fitness-wise," Maddie says. "I'm delighted to be sharing my knowledge and recipes – and we could all do with an immune booster right now.
"The Green Goddess smoothie is incredibly nutritious. It's full of healthy fats from the avocado, and hemp seeds which are great for hormonal health, as well as keeping your skin, nails and hair looking vibrant. 
"It is also rich in antioxidants from the mango, spinach and pineapple. Pineapple also contains the enzyme Bromelain, which can aid with digestion and support immune health, which makes this smoothie a great breakfast option to promote your health and wellbeing and keep you feeling satisfied."
Maddie's other Tammy Fit Smoothies include:
Strawberry Smoothie Bowl
Berrylicious Smoothie Parfait
Papaya Smoothie Boat
Matcha and Coconut Smoothie
Moccha Smoothie
Snickers Smoothie
Tropical Smoothie
Mum-of-two Tammy is one of Australia's biggest influencers, with over 11 million followers on Instagram (the rest are Hollywood A-listers) and over a million on YouTube – platforms she has leveraged to promote her health and fitness brands, with spectacular results.
Tammy Fit workouts have more than doubled since lockdown began. The app has been downloaded 55,000 times in the last four weeks. 
Tammy Fit has several 8-week Home Programs, including a pregnancy program.
Green Goddess Recipe:
Frozen pineapple
Frozen mango
Ripe avocado
Spinach
Almond Milk
Hemp seeds
For more information or to sign up, visit tammyhembrow.org