Written by

NewsServices.com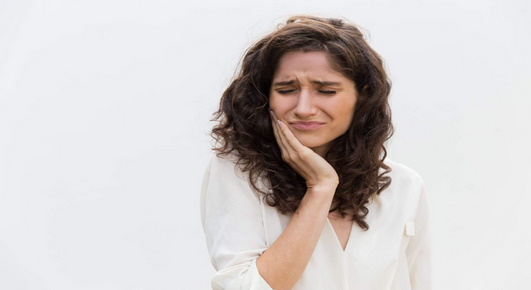 Routine dental check-ups are essential for maintaining your oral health. They give your dentist a chance to detect any dental issue early and treat it right away. Though you will always plan your routine check-ups and appointments for getting a particular treatment done, there might be situations where you will have to see your dentist in a hurry. Such situations where you rush to your dentist immediately are known as dental emergencies.    
Dental emergencies are real. Sharp pain in your tooth or an unusual swelling may bring you to your emergency dentist Padstow. Dental problems that cause extreme pain, discomfort, bleeding or swelling indicate that you need to see your dentist right away for treatment and relief.    
If you aren't sure about a dental emergency, you can read our list below to understand when your mouth needs immediate medical attention.   
Chipped or cracked tooth

  
If you happen to chip, crack or lose your tooth due to a fall or an accident, you must visit your dentist in an emergency. Ignoring broken teeth can trigger extreme pain and lead to bacteria build-up and severe infection.    
Bleeding or inflamed gums

  
Bleeding in the gums may indicate gum disease. If you experience swollen or bleeding gums while brushing your teeth or eating, you must book an appointment with your dentist at the earliest. Gum diseases like gingivitis, if caught early, can be treated easily by cleaning and scaling or removal of plaque build-up. However, if ignored for long, the condition of your gums may deteriorate, affecting your gum tissue severely and leading to other problems like periodontitis or tooth loss.   
Pus in your mouth

  
If you notice pus in your mouth while eating or brushing or by just looking at your teeth in the mirror, you know you got to book an emergency appointment with your dentist. Pus indicates infection and needs immediate medical attention. If you ignore pus in your mouth, you could end up with a severe infection that may lead to other serious problems. Remember, bacteria from an abscessed tooth may spread to the different parts of your body and causes fatal problems like sepsis.    
Severe tooth pain 

  
Sharp tooth pains are an indication that something isn't right. Depending on how severe your toothache is, you must book an emergency dental appointment. If you have just begun to experience slight pain in your tooth, you may consider visiting your dentist in a couple of days. However, if the pain is sudden and sharp, you will have to rush to your dentist immediately. In most cases, tooth pain is due to the cavity. However, if there's an infection in your tooth and it has spread to a great extent, your dentist will suggest extracting your tooth right away.    
Ignoring any of the signs mentioned above may not just lead to severe pain or discomfort but also increase your chances of undergoing expensive dental treatments in future. Therefore, to avoid putting your dental health at risk, it is essential to visit your dentist when you first spot any signs of an issue.