Written by

Chanelle Mihailoff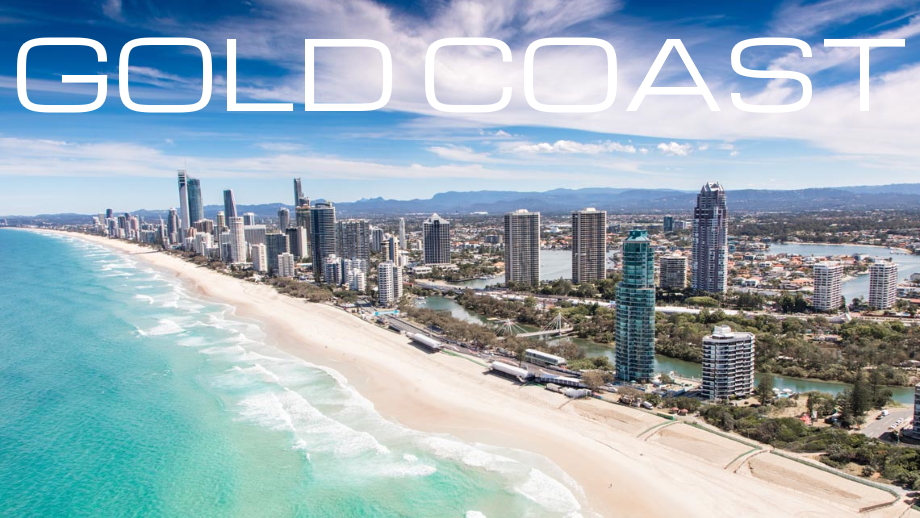 Every Epic Gold Coast Event to Pencil Into Your 2020 Diary



There are many reasons that the Gold Coast has established itself as Australia's favourite playground, and being home to premier events is one of the major drawcards. 
Whether you're a die-hard sports fan, music lover, cultural or even culinary enthusiast, there is plenty that will make you want to pack your bags and book a flight to the Gold Coast this year. 
We've compiled a list of the hottest events in the city for the year ahead that you'll want to make the trip for... and if the jam-packed calendar of world-class events isn't enough to sway you, be sure to do some exploring across Destination Gold Coast for a round of up of the places, faces, food and fun across the city. 
Corona Open Gold Coast, 26 March - 5 April 
Join the world's best male and female surfers as they battle it out at the Corona Open Gold Coast at Snapper Rocks. As the season opener for the WSL Championship Tour, this comp sets the tone for the year and provides an opportunity to see our home grown surfing stars in action as they ready themselves for Tokyo 2020! The event is based at Coolangatta's iconic Snapper Rocks, but only runs in the best possible surf conditions so to avoid disappointment on the day, be sure to visit the World Surf League website each morning.
Website: https://www.worldsurfleague.com/events/2020/mct/3234/corona-open-gold-coast
Gold Coast Film Festival, 15 - 26 April
The Gold Coast Film Festival brings film to life across the Gold Coast, featuring 100+ films, panels, parties and events at 10+ locations on the Gold Coast, from Coomera in the north to Coolangatta in the south. Walk the red carpet on opening night alongside actors, filmmakers and film crews, learn from Australia's leading producers, writers and directors in intimate seminars and workshops and be captivated by internationally acclaimed dramas, comedies and genre films, local indie gems, engaging documentaries, family features, and the scariest horror films. Specific events in the program include SIPFest, where festival-goers can enjoy a free short film festival on the sand of the iconic Surfers Paradise beach, and the Movie Locations Tour, a three hour behind-the-scenes look at film locations, featuring celebrity hotspots and exclusive interviews. 
Website: https://www.gcfilmfestival.com/
Surfers Paradise Live, 30 April - 3 May
Award-winning music festival, Surfers Paradise LIVE will be back in 2020 with a stellar line-up of world class and home-grown music acts, including Spiderbait, British India, Jon Stevens, Vanessa Amorosi, Dragon, The Angels, Baby Animals, Mark Seymour & The Undertow, with more to be announced. Experience the four day event like no other, as some of Australia's best musicians light up the stage performing all your classic favourites against the backdrop of the iconic beach setting. The event will kick off with the Gold Coast Music Awards (GCMA) which celebrates the local music industry, feature local emerging artists, while bringing together music industry professionals, players and music lovers to spotlight and reward the city's best musicians. Surfers Paradise LIVE promises to be bigger and better than ever before in 2020. 
Website: http://www.surfersparadise.com/whats-on/annual-events/surfers-paradise-live
Blues on Broadbeach, 14 - 17 May
The streets, parks and venues across Broadbeach will rattle and hum to the sound of the blues once again for the Blues on Broadbeach Music Festival. Held across the central Gold Coast suburb over four days, this is one of the biggest free music festivals in Australia and with sensational dining, world famous beaches and ancient rainforests just a short drive away, it's the perfect event to base a Gold Coast mini-break around. The 2020 lineup includes Tommy Emmanuel, Gaby Moreno, Karise Eden, Kim Churchill, Bondi Cigars and Allensworth alongside some other incredibly talented Australian and international blues artists. 
Website: https://bluesonbroadbeach.com/
Cooly Rocks On, 3 - 7 June
Cooly Rocks On™ is an annual celebration of everything 50s, 60s and 70s bringing the colourful and vibrant beachside towns of Coolangatta and Tweed together for the ultimate party. Music, dancing, cars, nostalgia and good old-fashioned family fun are all on the program, right here in one of the best destinations in the world. Bring the family and enjoy loads of free entertainment and retro markets, watch the Cooly Rocks On™ Street Parade, check out thousands of classic cars, see as many amazing artists as possible, dance every night away and have as much fun as you can possibly squeeze into your stay.
Website: https://www.coolyrockson.com/
Gold Coast Marathon, 4 - 5 July
Run for the good times at the 42nd Gold Coast Marathon, an IAAF Gold Label Road Race and the pinnacle of road running events in Australia. Following its 40-year history, the world class international marathon attracts participants of all ages and abilities from over 50 countries across eight races including the Gold Coast Marathon, Wheelchair Marathon, ASICS Half Marathon, Wheelchair 15 kilometre, Southern Cross University 10 kilometre Run, Gold Coast Airport Fun Run, Garmin 4 kilometre Junior Dash and Garmin 2 kilometre Junior Dash.
Website: https://ww.goldcoastmarathon.com.au/
VIVA Surfers Paradise, 10 - 19 July
VIVA Surfers Paradise is Australasia's largest tribute artist festival and features an array of music and entertainment from some of the world's best tribute artists as well as the ever so popular Ultimate Elvis Tribute Artist Contest. Experience a rush of nostalgia and be transported back in time as homage is paid to some of the world's greatest music legends at VIVA Surfers Paradise. Relive the music, memories and moments as they pay tribute to those well-loved artists and bands who have played a pivotal role in shaping music history.
Website: http://www.surfersparadise.com/whats-on/annual-events/viva-surfers-paradise

Groundwater Country Music Festival, 24 - 26 July
Groundwater Country Music Festival is Australia's fastest growing country music festival with over 50 artists across 15 stages and 3 whole days of rocking country music. Free to attend, Groundwater flows through the streets and venues of Broadbeach right alongside the beautiful sandy beach. There is just no other country music event like it, so come and stay for a long weekend of country that will shake the earth and swell the spirit.
Website: http://groundwatercmf.com/
Bleach* The Gold Coast Festival, 12 - 23 August
Bleach* The Gold Coast Festival's program is one of Australia's leading and most exciting site-specific contemporary arts programs. A perfect time to escape the southern winter, this year Bleach* will celebrate its ninth birthday with a 12 day festival from 12 - 23 August. Quintessentially Gold Coast, Bleach* celebrates the city's most dynamic and adventurous artists, welcomes renowned Australian and international collaborators and engages a broad audience through a range of events. Utilising the Gold Coast's world-famous natural landscape as unconventional venues, Bleach* aims to deliver incredible arts and cultural experiences that challenge expectations, change perceptions and provide a unique and authentic sense of place through dance, theatre, contemporary music, opera, installations, circus, and major public events.
Website: https://bleachfestival.com.au/
SWELL Sculpture Festival, 11 - 20 September
SWELL is Queensland's premier outdoor sculpture exhibition and presents up to 50 Australian and international artists to captivate the hearts and minds of all who visit. Set along Gold Coast's Currumbin Beach, the coastal landscape showcases thought-provoking and sculpturally impressive works. SWELL is a ten-day manifestation of conceptions and visual commentary presenting small, medium and large-scale sculpture installations, workshops and activations as a free outdoor gallery at Currumbin Beach.
Website: http://www.swellsculpture.com.au/
Supercars Gold Coast, 30 October - 1 November
The Virgin Australia Supercars Championship returns for Round 12 at the Vodafone Gold Coast 600. Get ready to party at their pace on the streets of Surfers Paradise, where the drivers are set to do battle in the final event of the PIRTEK Enduro Cup with three days of intense racing. 
Website: http://www.supercars.com
Pan Pacific Masters Games, 6 - 15 November
Play it, Live it, Love it! at the 12th Pan Pacific Masters Games, where 16,000 athletes from over 40 countries will converge on the Gold Coast to compete in the world's biggest and best biennial masters games, with over  40 sports at some of the best sporting facilities on the planet, including five Gold Coast 2018 Commonwealth Games venues. Participants compete in their age group with no qualifying standards or times to enter, only minimum age for each sport, which for the majority is 30 years of age. A jam-packed nightly entertainment program held at the Games Village during the event provides participants the opportunity to celebrate achievements, socialise with teammates, friends and family.
Website: http://www.mastersgames.com.au/