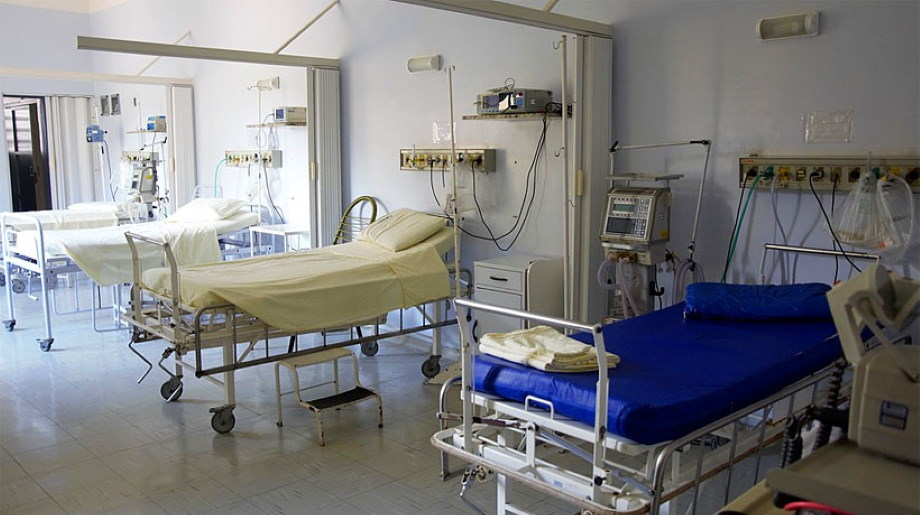 Cellmid Limited, an ASX-listed biotechnology company, is pleased to advise that it has signed an agreement to supply the COVID-19 rapid diagnostic tests (RDT) to Australia, with products expected to arrive in the country by early April.
The rapid COVID-19 test delivers results fast, anywhere between three to 15 minutes, and requires no laboratory equipment. The small finger prick test does not require the use of PCR (Polymerase chain reaction) equipment, one of the limiting factors in widescale testing.
Since the outbreak of COVID-19 Australia has conducted just over 190,000 tests. The pathology system is limited by not only the availability of PCR equipment, but also by lack of reagents. Rapid tests are important to remove this bottleneck.
"Social distancing is absolutely critical, as is learning from countries that managed the coronavirus infections well, such as Singapore and South Korea. These countries conducted widespread COVID-19 testing, isolated positives and provided early treatment. They not only controlled the spread of infection, they saved lives and medical resources," said Cellmid CEO Maria Halasz.
"Our agreement allows for one of the fastest available COVID-19 tests to be made available for testing in Australia at scale. However, international demand for these tests is accelerating exponentially and to ensure ongoing supply over the next six months we need to act immediately. The benefit to the Australian health system could be enormous."
RDT tests have a critical role to play in flattening the infection curve. They are economically competitive against other COVID-19 tests, which take much longer and require specialist laboratory equipment and medical skills.
The COVID-19 rapid diagnostic test ordered by Cellmid and arriving in Australia in early April 2020, is approved by the NMPA in China and has received the CE mark on 5 March 2020 and was approved by the Therapeutic Good Administration (TGA) on 25 March 2020.
The same rapid diagnostic test is already used in several countries including the UK, Belgium, Spain and Germany.  It is produced in a TGA (Therapeutic Goods Administration) approved facility in China.
The COVID-19 rapid test is a small disposable kit that uses a lateral flow colloidal gold-based detection method against viral specific IgG/IgM, delivering results in as little as three minutes without requiring any laboratory equipment.  Most other available COVID-19 tests make use of PCR technology to detect viral RNA which requires skilled technicians, takes several hours to produce a result and is limited in throughput by the availability of specific laboratory equipment. 
The rapid diagnostic test is stable at room temperature (2-30˚C) for up to one year which, combined with its ease of use, makes it an attractive option for regional testing or for mobile/rapid screening centers.
The test consists of a small device that requires only 10 microliter of patient serum or plasma, or 20 microliter of whole blood, to be loaded into a receptacle, alongside an included buffer, which then migrate along the device to an area of immobilized viral S protein fragments.  If virus specific IgG or IgM is present, conjugates are formed, which show up as a distinctive red band on the device.  Results are typically seen within three to 15 minutes, depending on the quantity of IgG/IgM in the blood.
Clinical validation studies making use of over 500 clinical samples have shown specificity of 99.57% and a sensitivity of 86.43% on day 3 and 95% on day 5 from symptoms.  Cross comparison of PCR based testing with the device showed a 93.41% coincidence, proving that the device is positioned as an excellent rapid screening tool.   Technical validation studies have shown no cross reactivity with major respiratory pathogens, no interference from common biological confounders and a kit to kit and intrasample precision of 100%.
Cellmid is an Australian life sciences company with a consumer health business and biotech assets in development.   Advangen is Cellmid's wholly owned subsidiary engaged in the development and sale of first in class, best in class, clinically validated anti-aging products for hair, skin and body. Advangen has a range of FGF5 inhibitor hair growth products which are sold in Australia, Japan, USA and China. Advangen has a rich portfolio of hair growth and anti-aging hair care assets which include formulations of products on market, trademarks, patents and patent applications, proprietary assays and manufacturing processes. For further information, please see
www.cellmid.com.au
and
www.evolisproducts.com.au
. Cellmid's wholly owned subsidiary, Lyramid, develops innovative novel therapies and diagnostic tests for age related diseases including inflammatory and autoimmune conditions.  Lyramid holds the largest and most comprehensive portfolio of intellectual property relating to the novel targets midkine (MK) globally.