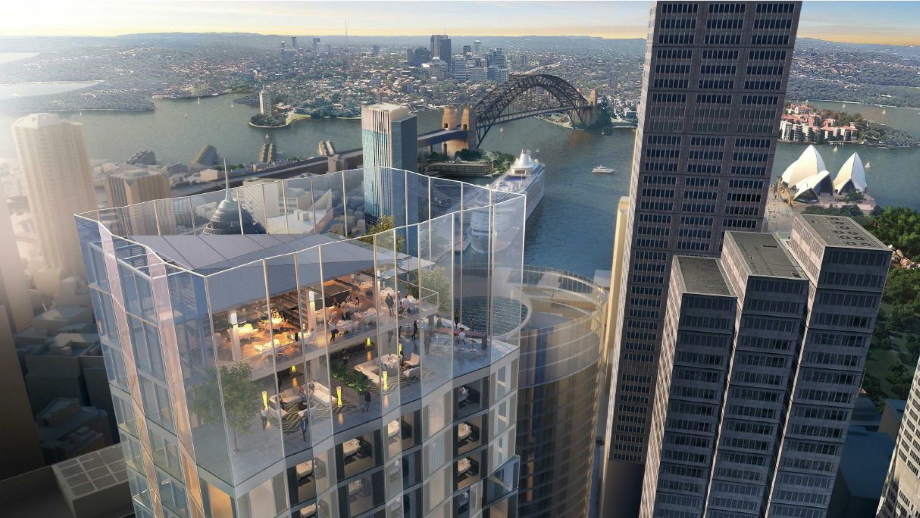 54% of gender imbalanced organisations in Australia working towards improvement
New research from The Adecco Group shows that gender ratios in Australia's workplaces continue to need improvement, but more than half (54%) of organisations that have a gender imbalance say they are striving for progress.
The Adecco Group's survey of over 3,000 Australian employers and employees finds that the nation's gender imbalance is most severe in large multinational organisations, with two out of three respondents in this category (65%) saying their workforce is less than 40% female.
Alongside large multinational organisations, small to medium businesses and large national organisations round up Australia's top three least gender balanced workforces.
Figure 1: What percentage of your workforce is female?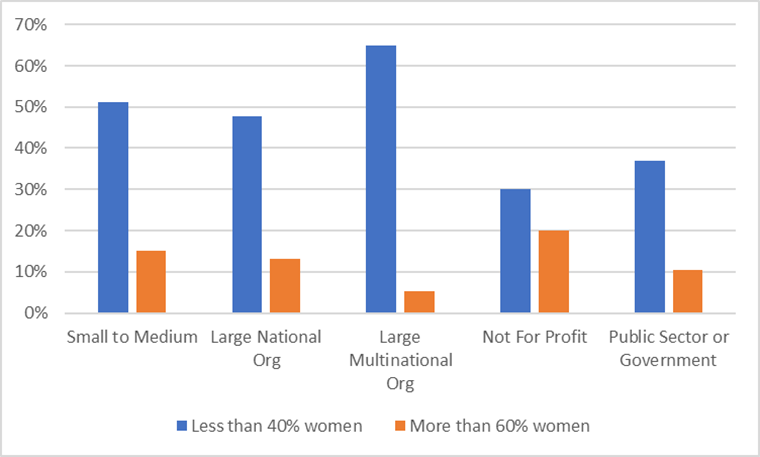 Meanwhile, the not for profit sector is the most likely in Australia to have equal gender ratios, followed by the public sector or Government.
Rafael Moyano, CEO, Australia, The Adecco Group, said this distribution of workforce gender imbalances is revealing.
"The numbers show that women are far more likely to have professional influence equal to men's in organisations that are considered more prosocial. These organisations are typically centred around behaviour benefitting others or the overall community.
"There is an opportunity for organisations to help women in their workplaces navigate through unconscious biases with gender stereotypes to make room for them to succeed and support inclusive leadership behaviours," he said.
Women confident, but avoid self-promoting due to backlash
The Adecco Group's research also finds Australian women are seven percentage points less likely than men to have asked for a pay rise in 2019 and six percentage points less likely to plan to ask for a pay rise in 2020.
Mr Moyano said achieving gender parity in wages would take more than simply encouraging Australian women to be more assertive or confident in self-promoting.
"Countless studies show that the so-called confidence gap between men and women in the workplace is a myth. Women don't rate themselves any lower than male counterparts when it comes to leadership or self-reported self-confidence. Women in today's workplaces see themselves as being equally as capable as men at succeeding professionally.
"The real issue is how organisations react to women's confidence. The research clearly shows that women seen as being too sure of themselves in a professional environment can face what experts call the backlash effect, where they are subjected to sanctions – both professional and social – for not conforming to gender norms.
"Rather than a lack of innate confidence or assertiveness, it's most often a fear of this well-documented backlash that prevents many women from self-promoting, and this would naturally include things like asking for well-deserved salary increases," he said.
Working towards gender parity
Sharing his top tips for workforces striving to improve their gender balance, Mr Moyano said organisations should work to normalise the practice of self-promoting.
"If this is embedded in the culture, it can help ensure minimal backlash when women display confidence. For example, leaders can start meetings by ensuring everyone shares one thing they have achieved," he said.
"Workshops that explicitly address the backlash effect are also useful. They can help make employees aware of implicit gender biases and help women who are otherwise very confident understand their own potential discomfort with self-promoting."
About the Research
The Adecco Group surveyed over 3,000 Australian employers and employees from the general public as well as within The Adecco Group Australia Candidate Pool.
About the Adecco Group
The Adecco Group is the world's leading HR solutions company. We believe in making the future work for everyone, and every day enable more than 3.5 million careers. We skill, develop, transform and hire talent in 60 countries, enabling organizations to embrace the future of work. As a Fortune Global 500 company, we lead by example, creating shared value that fuels economies and builds better societies. Our culture of inclusivity, entrepreneurship and teamwork empowers our 34,000 employees, who voted us number 11 on the Great Place to Work® - World's Best Workplaces 2019 list. The Adecco Group AG is headquartered in Zurich, Switzerland and listed on the SIX Swiss Exchange (ADEN). The group is powered by ten global lead brands: Adecco, Adia, Badenoch & Clark, General Assembly, Lee Hecht Harrison, Modis, Pontoon, Spring Professional, Vettery and YOSS.