Written by

Edelman, on behalf of Xero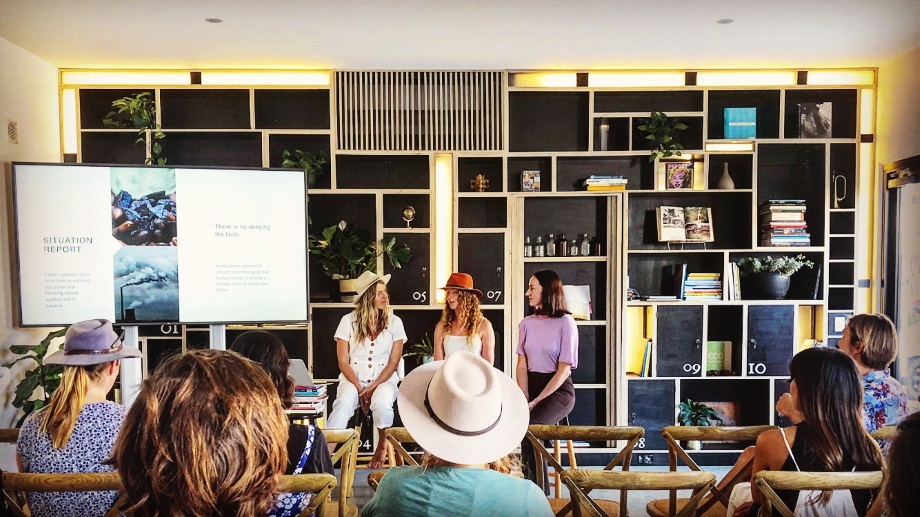 Xero's 'Boss Insights 2020' report maps out Australia's small business landscape    

Australia is a nation with an unrelenting entrepreneurial spirit, with one out of every six workers now a business owner, according to a new research report from global small business platform Xero.
The Xero Boss Insights 2020 report provides an in-depth analysis of Australian Bureau of Statistics data from 1991 to 2019 and was compiled by The Demographics Group.
The report found that in late 2019, there were 2.2 million business owners in Australia, a spike of 700,000 since 1991. The majority of these businesses are small, including more than 1.4 million sole traders and more than 600,000 micro business owners employing up to four staff.
Trent Innes, Managing Director, Xero Australia and Asia said the report was the first of its kind.
"It's one of the great Australian dreams to be your own boss, and the Xero Boss Insights 2020 report for the first time shines a light on the entrepreneurial spirit of the nation. It provides a roadmap for anyone who has been thinking of striking out on their own, and showcases who the nation's business owners are, where they are based and what they do. While the data featured in the report precedes the devastating bushfires that have impacted many regions, it gives invaluable long term insights into not only the central role small businesses play in the social and economic fabric of our country; but also their resilience and ability to adapt," Mr Innes said. 
Bernard Salt, demographer and Boss Insights report author, said: "What I have discovered from the study is the relentless energy and determination of the Australian people, in all parts of the continent, to build a business and to thrive. Not all businesses survive but there is no shortage of Australians putting their hand up in pursuit of what is perhaps the ultimate Australian dream — the quite ennobling ideal of being your own boss."
Female founders leading the entrepreneurial charge
Businesses with female founders are on the rise. Two-thirds of net new businesses created in Australia in the past decade were founded by women. While men still outnumber women in business ownership across the board, the gap is closing. Women are leading the charge for business ownership in sectors including healthcare (59%) and education and training (58%). On the other hand, men are most likely to own and operate a business in construction (91%), transport (85%) and mining (84%).
The data also identifies the peak age for business ownership as 45-years-old, with almost 46,000 Aussies in their mid-forties working as their own boss, having developed the skills, resources and contacts to build a business. Business ownership peaks again in the mid-50s, with empty-nesters representing 43,000 owners who have taken the leap and started a business.
The Boss Insights 2020 report revealed Australians in their 30s as less entrepreneurial than they were in 2006. However, unlocking the nation's 'tech-savvy' generation to be their own boss, with dedicated start-up grants and support resources, could activate more than 50,000 new businesses to boost Australia's economy.
The research also highlights the nationalities driving entrepreneurialism in Australia. Australian-born residents and migrants are equally as likely to run their own business. Almost 15 per cent of migrant workers are their own boss, which is slightly higher than Australian-born residents at 14.3 per cent. The migrants driving entrepreneurialism hail largely from the Middle East, with Lebanon, Israel and Cyprus among the top five rankings for business ownership by country of birth.
"Australians have always had an entrepreneurial mindset, from the days of the corner milk-bar, to a farmer supporting their local community. What's clear from the research is that Australians from all walks of life have the drive to start their own business. It also reinforces the big role small business plays in ensuring the health of our nation's economy. To maintain Australia's average rate of employment, it is estimated the economy will need to create at least five million new jobs over the next 10 years - and these won't all come from large businesses," Mr Innes said.
Regional towns: a fundamental building block to Australia's small business economy
While metro cities are key for big business, some of Australia's regional communities are fertile grounds for small business to flourish. The report identified the 'seachange and treechange effect'; communities by the beach or in-land elevated by tourism and agriculture with a heightened level of business ownership.
While 15 per cent of the Australian workforce own a business, this peaks significantly in regional towns at about one-third of residents. Flinders in Victoria is Australia's most entrepreneurial hot spot, with 38 per cent of residents owning their own business. Following closely behind are Bangalow in New South Wales (37%) and Kulin in Western Australia (37%).
There are differences in the types of work business owners do in metro areas and regional communities. Business owners in metro cities are more likely to own businesses in professional services, including accounting, law and IT. Construction businesses are more likely to be founded in the outer suburbs of metro cities, while agriculture, forestry and fishing provide the most business opportunities in regional communities.
While the report does not contain data analysing the impact of the recent bushfires, it shows that in the past, businesses in regional communities emerged as the most resilient, with almost half (46%) of those formed in 2015 surviving through to 2018. The business survival rate peaks much higher in some regional towns, with a 66 per cent survival rate in the Barossa Valley and Yorke Peninsula in South Australia.
"What the report shows us is that across many years small businesses have been the lifeblood of the country. Small businesses, often family owned and run, are at the heart of regional communities. They have been the friendly faces behind the grocery story, the cafe, the newsagency and many other local institutions for years. Based on past experience we can hope that people will come together to help those affected to rebuild and recover." 
From agriculture to knowledge-based economy
Farming has long been a key sector spurring the growth of Australia's economy, but this has shifted. Of 700,000 new businesses formed between 1991 and 2019, the majority were in professional services. Meanwhile, agriculture and retail businesses were on the decline during the same period.
The sector in which a business operates also affects business survival rate. Two-thirds of financial services and healthcare businesses formed in 2015 survived through to 2018. Those less likely to survive were public administration and safety (39%) and administrative and support services (47%).
For further information on Xero's Boss Insights 2020 report visit: xero.com/au/campaigns/boss-insights-2020
ENDS