Written by

NewsServices.com
The pursuit of a radiantly whiter smile will take you on adventures that will require you to get one or more types of dental treatments at least once. While regularly brushing and flossing your teeth can help you maintain your teeth better, facing discolouration and staining on your teeth is quite natural.
Thus, to eliminate the dullness of your teeth that will reflect on your smile, you can pick among various dental treatments. Dental veneers and teeth whitening are the most common among those treatments. Both can be obtained from an experienced cosmetic dentist because they primarily enhance the aesthetics of your smile and facial appearance.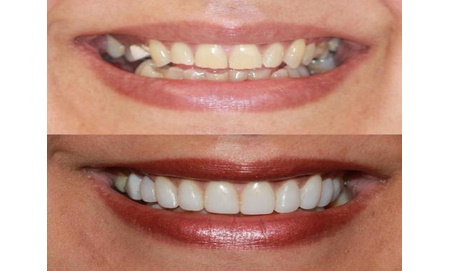 Yet, let's see which treatment offers a better smile between them by considering some of their strong comparison points.
Three Seasons Dental Veneers is a Better Choice
A Teeth Whitening service is pretty self-explanatory. Yes, it is possible to get this treatment within a couple of hours, if not less. Still, comparatively, dental veneer makes a strong case against the simplistic Teeth Whitening treatment when you consider the following reasons:
Dental veneers are by design made to cover the entire front side of your teeth. It ensures that your tooth enamel doesn't deteriorate over time and protects the teeth against damages arising from trauma and other common factors such as smoking and drinking.
The variety of dental veneers available also offers varying but near equal durability, which translates to better protection for your teeth at affordable prices and in personally suitable options. However, compared with a Teeth Whitening service, the latter can lead you to have weaker enamel and cause tooth sensitivity problems.
Solves Multiple Dental Problems
Dental veneers still do more than merely protect your teeth and make them appear whiter. They can also fix a gummy smile wherein a person has more excellent gums against their teeth, making the latter appear smaller. Therefore, after a gum-lift procedure, it is advisable to get dental veneers to protect your teeth and restore your fuller smile.
Dental veneers can add volume to your uneven teeth, making them more symmetrical. Ultimately, it helps to have an even bite which prevents TMJ problems further. The Dental Veneers can also help correct gapped teeth to make them aligned adequately so that you can have a flawless smile. Unfortunately, the Teeth Whitening service can only offer to whiten your teeth.
Prevents Staining and Discolouration
One of the common reasons behind getting dental veneers, porcelain veneers, to be specific, is that they are less prone to staining and discolouration than original teeth. It directly adds value to your oral assets. It altogether prevents the need to get teeth whitening services, especially if you regularly consume alcohol and tobacco.
Final Words
Therefore, getting dental veneers is your best shot at gaining a beautiful smile that can instantly charm the observers. Besides offering whiter-looking teeth, the various dental veneers indeed provide an excellent solution to both protect your teeth and make them look beautiful at the same time.