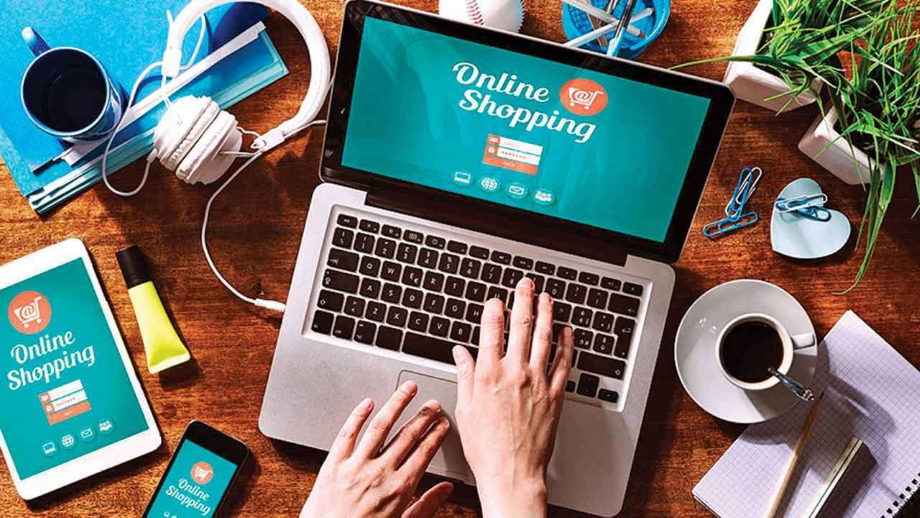 Power Retail, the number one resource for Australian e-commerce insights and intelligence, hosted Australia's ultimate online retail event, 'The All Star Bash', on Thursday 20th February, 2020. Held at the Crown Melbourne, it was a night to celebrate the 'All Stars' of digital retail and recognise their mark on the Australian industry.
Over 650 people were in attendance, which included solution providers and leading retailers such as Kmart, Target, Catch, Myer, Adore Beauty, Bunnings, Woolworths, Coles, Showpo, JB Hi-Fi, The Good Guys, Officeworks and David Jones.
Each year, Power Retail recognises Australia's Top 100 Online Retailers and announces category winners at this prestigious event. The Top 100, which is a part of their rolling Top 500 Online Retailer Rankings, comprises a mix of pureplay and omnichannel retailers, with the winners representing the best-of-breed leaders of the e-commerce industry. Once again, the two grocery giants went head to head for the number one title, with Woolworths taking out the coveted top spot and Coles coming in second.
Woolworths has been a part of Australia's grocery duopoly for almost 100 years and continues to dominate. This year, the cross-channel chain has come out on top, ranking highly across all four key metrics - Acquisition, Conversion, Fulfilment and Retention. In November 2019, the supermarket chain announced the introduction of its delivery subscription service, which has bolstered online sales, and its 'Delivery Now' service rivals the likes of Uber Eats and Deliveroo.
Coming in close behind, rounding out the top ten in order are; Bunnings Warehouse, Target, Big W, THE ICONIC, Catch, Kmart, Chemist Warehouse and Dan Murphy's. 
In developing the Top 100 rankings, Power Retail has developed a ranking methodology which analyses retailer performance across the four key dimensions of the consumer life cycle; Acquisition, Conversion, Fulfilment and Retention.
This sophisticated, world-class ranking system incorporates over 320,000 data points and 41 separate metrics in the analysis to identify where retailers are succeeding, and where they can improve.
Metrics plugged into this model include search capabilities, shopper time on-site, accessibility, delivery options, payment options, pages viewed by session, site performance, ratio of mobile users, mobile app success, login capabilities and net promoter score. The end result is a weighted combination of these metrics and quantitative metrics from third-party sources.
Grant Arnott, Managing Director of Power Retail says, "It's been exciting to watch the Top 100 develop this year and in particular, the movement within the Top 20 has been dramatic. Bunnings has made a huge move up the rankings since launching its transactional website, up 31 spots vs 2018 to #4. It's never too late to get going online! Also, Booktopia has had a huge year, moving up 33 places to sit at #15. These moves also reflect the broader movement we're seeing across both online only and multi-channel retailers in the current retail environment. Those who are investing in and capitalising on the online shopping experiences are working past the laggards.
"This year we've also worked to ensure that mobile performance is in focus, as more than ever this is a key indicator for success in online retail but continues to be overlooked by some retailers."
This year, the All Star Bash Award Category Winners included:
No.1 Online Retailer: Woolworths
Top Small-Medium Retailer: MWave
Top Online Only: THE ICONIC
Most Improved Online Performance: PETstock
Best Native Retail App: Catch
Top Mobile Experience: Baby Bunting
Punching Above Their Weight: Flora and Fauna
Top Department Store: Bunnings Warehouse
Top Home & Décor: Spotlight
Top Electrical & Office: Officeworks
Top Sports & Leisure: Rebel
Top Health & Beauty: Chemist Warehouse
Top Fashion: THE ICONIC
Top Site Performance: Klika
Emerging Online Retailer of the Year: Baxter Blue
Top User Experience: Adore Beauty
Best Cross Border Performance: Cotton On
Top Social Retailer: Showpo
Top Innovator: Adore Beauty
Top Customer Experience Award: Adore Beauty
Best Email Marketing: Mecca
Top Sustainable Retailer: Flora & Fauna
All Star Legends: Tony Nash (CEO of Booktopia) and Kate Morris (CEO of Adore Beauty)
Grant comments, "Adore Beauty certainly had a great year in 2019 – their launch into New Zealand, adopting a headless commerce approach and being valued at an estimated $100 million, are just a handful of their latest achievements. I'd also like to congratulate all of the winners, as these awards are a testament to their dedication and hard work to stay competitive and viable in today's tough retail environment."