Written by

NewsServices.com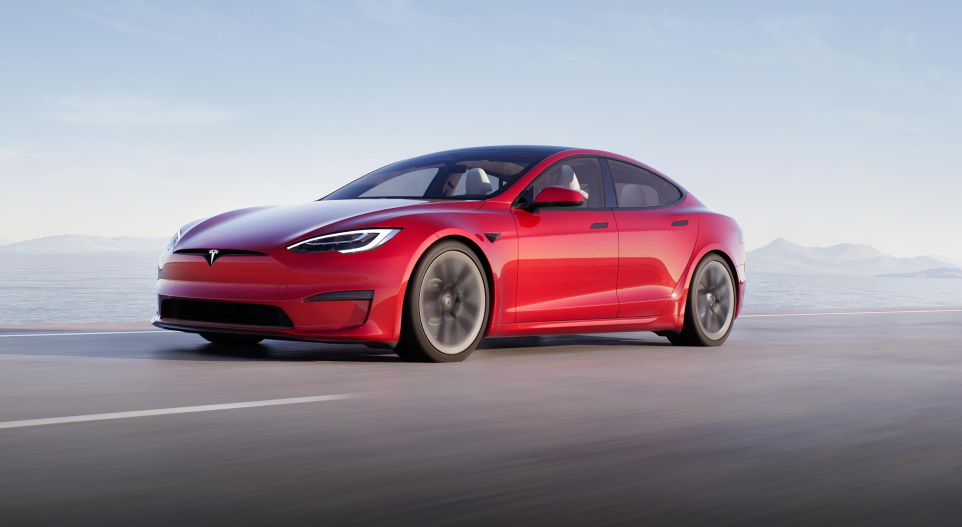 There are a lot of fascinating facts lurking in the automotive world that you may not have heard before. Carrying a little knowledge can go a long way when it comes to your automotive awareness. Take a moment to learn some facts about automobiles that you can impress people with at dinner parties. 


Tesla is The Most Valuable Automobile Company In The World
Tesla has surpassed German giant BMW as the most valued car business today, after delivering 10,025 cars last week. The company valuation increased by $11.3 billion this past week, making it the most valuable car company since July 2020. It now has a market capitalization of $209 billion.
Even if they do not reach their benchmarks, estimation says that Tesla will do about $5.8 billion in revenue this year. That is the fifth consecutive year of revenue and earnings growth for the company.


Almost 96% Of A Car's Lifetime Is Spent Parked
According to a University of Michigan study, a car spends the vast majority of its life parked. The researchers conducted a computer simulation of a Car's lifetime. The study determined that the average sedan has a life of 31 years, and about 96% of its lifespan is spent parked. What a waste!


American Women Buy More New Cars Than American Men
The American Automobile Association (AAA) recently released a report that showed that U.S. women were responsible for 52.2% of new car purchases in 2017, while men accounted for 47.8%. In both 2016 and 2017, U.S. women bought more new cars than men.


Drivers In South Africa Had The Option Of Installing Flamethrowers On Their Vehicles
The South African driver now has the option of a flamethrower. In a proposal submitted by a man who has been dubbed the godfather of the idea, South African law enforcers had the opportunity to provide motorists with permission to integrate flamethrowers into their cars. To address high crime rates in South Africa, they allowed this to happen.  You would not want to get confused between the flamethrower button and winding down your window. 


There Are Currently 1.32 Billion Automobiles On The Road
An astonishing statistic is that China, with more than 1.35 billion people, has surpassed the USA, with more than 280 million being the proud owners of a motor vehicle. China has a $1.5 trillion market cap for new vehicles, 458 percent more than America.
Vehicle manufacturing also significantly increased in China over the previous year, with the statistic showing that China built 2.3 million new vehicles in 2016. China now has 299.6 million cars on the road, 50.8 percent of them made domestically.


Until 1973 Whale Oil Was Used In Automobiles
The 1950s and the 1970s were the two decades that the American automotive industry embraced using whale oil to lubricate the mechanical engine parts of automobiles. People discovered whale oil in 1784, but it was not until the 1870s that people learned about its lubricating capabilities. Similarly, they found out that whale oil was superior to other oil like lard, etc. 
Whale oil, or fossilized fat, was used in car transformations until 1973 which is when the oil became too expensive to obtain. It was in use in some engines until 1977. Due to the lack of widespread environmental awareness, many people prefer to ignore the environmental impact of the continued use of oil.


The Most Popular Car Colour Is White
Consumers have many options when it comes to the colour of their cars. Most of them choose the universally popular colour white. You might be wondering why companies go with white when there are so many other potential colour options. The simple answer is that white is considered the safest as a white vehicle is easier to see.  This means that a white vehicle is less likely to be involved in a car accident.  People involved in motor vehicle crashes might want to seek help from a car accident lawyer Perth.  The best personal injury lawyers make your life so much easier when you have a challenging claim.


The World's First Automobile Only Had Three Wheels
Nowadays, anything that is three-wheeled is automatically worth a second glance. The three-wheeler has come a long way since the invention of the Benz, which had only three wheels at the time. From the sturdy bicycles of the 1800s till now, there has been a lot of progress made in this field. 
Karl Benz designed what would become known as the automobile in 1886. Karl was not satisfied with the steering system available for four-wheeled vehicles that year and instead came up with his own.


The Car Used To Cost $1,000 In 1885
Between 1885 and 1890, the manufacturers built the first vehicles. However, the cost was an unaffordable $1,000. The manufacturers later reduced the price to $200 to make it more affordable for mass adoption.


The World's First Car Had a Mileage Of Only 10 Kilometers Per Litre
At present, the average Car travels about 41,000 kilometers in its lifetime. As per estimation, the average Car wastes 450 liters of fuel in its lifetime.
The Car earlier introduced had a mileage of just 10 kilometers per liter.  It did not function the same way as motor vehicles do today, but it did include all of the necessary components, such as a steering wheel, front and rear lights, and an ignition key. It could not be driven in heavy rain and had no air-conditioning. 


The Ford Puma Was The First Ford Car To Be Created Entirely on a Computer
The Ford Puma was the first Car designed by a computer and was released in 2003. It had a computer-controlled engine, computer-controlled suspension, and an entire braking system controlled by a computer. 


The First Car Accident Occurred In 1769
The Daimler No. 1, driven by George Shilling in June 1769 in Paris, had cost nearly £900 to build. However, it was wrecked in a crash within a year, with engine damage estimated to be worth £200. This was the first automobile accident that ever happened and sadly there have been too many since.  People who are involved in car accidents should contact car accident lawyers Perth for assistance with their injury claims.
We hope you are feeling educated and ready for unleashing these interesting facts at your next dinner party.