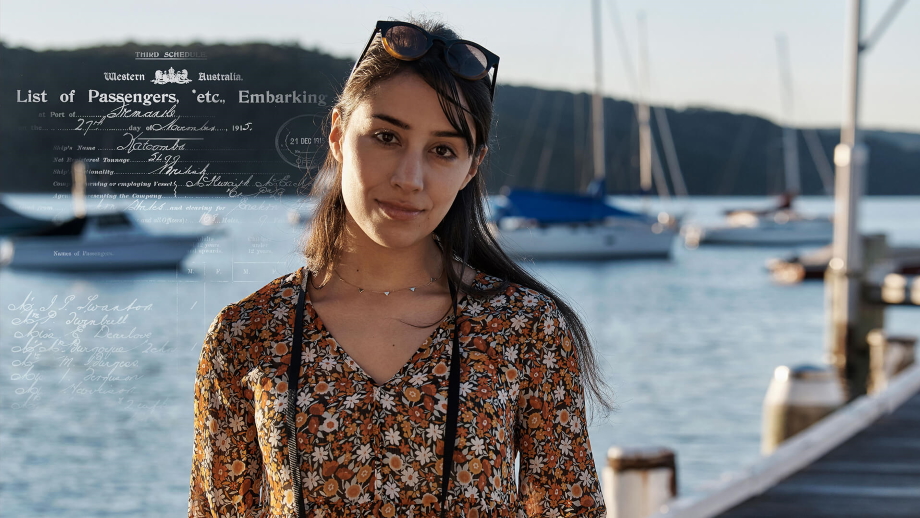 'Old-School Guide to Romance'
                    
Family trees reveal love stories that show how romance was born before dating evolved into swiping right on an app
Back in the day, lovebirds used to court, woo and express their heart-felt emotions in thoughtful romantic gestures – a stark contrast to today's dating world, where the poetic, hand-written love letter has been replaced by swiping right or left on an app on a phone. Could it be that our grandparents and great-grandparents were more sophisticated when it comes to the art of romance?
To help the 21st century's hopeless romantics navigate the bumpy and heart-twisting modern dating world Ancestry® – the global leader in family history – has sought advice from the masters of love, our ancestors, who lived in a time when romance was sparked 'IRL'.  
As family history expert at Ancestry, Brad Argent, puts it, "Generations ago, you had to work harder and be braver to get the attention of someone you fancied, and people ended up fine-tuning their skills in courtship. Today, people can hide behind a phone or computer screen – contributing to a more transient dating experience".
Whilst we can't ask all our ancestors directly for advice relating to matters of the heart, in learning more about their lives, you may discover some romantic stories hidden in the branches of your family tree that can help inspire your own love life".
By searching through its impressive collection of historical records and from talking to the great, great-great and great-great-great grandchildren of some of the most hopeless romantics in Australian history, Ancestry has been able to revive dating advice that goes back almost 200 years.
From love that survived distance, criminals and polygamy to a real-life version of The Notebook, these stories are sure to make hearts melt and reignite romance in the 21st century.

#1"Commitment and patience are fundamental in a long-lasting relationship"
THE STORY
George Childs was born 1831 in England and at 20 years old he become a private solider, a career choice that brought him to Australia and the love of his life Mary Gergison.
His descendant, 58-year-old Tony Paul, who's currently living in Sydney began digging through newspapers, census and passenger records on Ancestry to find out about his great-great grandfather. He discovered that George had become a police officer in Australia, most likely after guarding convicts on ships. In Hobart, George met Mary who was, ironically, married to a convict. Mary was only 17 and her dad was also a soldier so Tony believes it was highly likely that Mary's first marriage was an act of rebellion. But George was determined to win her heart and after only a year of Mary's rebellious, convict romance, she ran away with George.
After further research, Tony found out that the two finally got married in 1869, but exchanging vows doesn't mean your relationship problems are over. George's job as a policeman saw him travelling all over Australia and he was often separated for long periods of time from his loved one. Mary had constant fears for her husband who was putting his life at risk to fight armed robbers, street gangs and even horse thieves. But Mary and George finally got their 'forever after' when George resigned and the couple ended up settling down in New South Wales and having eight children.
THE ADVICE
Tony, after researching his ancestors' bumpy love story, learnt that relationships are never smooth sailing. Tony said: "The times when George and Mary were living would have been extremely tough, but through the good times and the bad, they stuck together and it made me realise that commitment and patience is fundamental for a long-lasting relationship."
#2 "Life is not a fantasy that you can rewrite, so don't sweat the small stuff"
THE STORY
Thomas Knowles was born into the street gangs of Stockport in Manchester, England in 1830. The early years of his life were spent as an outlaw, stealing and robbing to make ends meet. He was only 10 years old when he was caught stealing a handkerchief and to pay for his crime, he was punished with 50 lashes and transported to Sydney, Australia, as a convict.
Ann Lennie, Thomas' great-great granddaughter, started delving into her family history a decade ago. The 62-year-old, who lives in Melbourne, pieced together the puzzle of Thomas' life by examining convict records, court cases, marriage index and death notices. She learnt that Thomas managed to turn his life around in Australia, eventually meeting his soulmate Esther. But from Ann's research, she discovered the couple faced many challenges; from losing six of their 19 children and surviving unemployment to fighting a lawsuit after an incident between Ann and a guest in the lodge where she worked as a cook – their relationship had to be steered through stormy waters.
THE ADVICE
After learning about Mary and Thomas' life journey, Ann says that she was reminded by the fact that family and love go beyond everything and that no relationship is free from challenges. "No matter what the era, the same basic rules for life and the heart apply: to make a relationship last, work is the magic word. We all have our differences, but we have to learn to live with small insignificant irritations; such as sorting dirty socks and doing the dishes but in the end, trust, openness and communication is paramount."
#3 "A good relationship is two imperfect people working together to create something special"
THE STORY
Queensland local Tricia Mendez has learnt a great deal about love from her parents, who met in South Africa during WWII. Her father served in the Royal Navy and her mother joined other courageous women in the naval service.
Alistair and Betty met at a 'Tea Dance' for men and women who served in the war and Betty instantly offended Alistair by assuming he was from England, when he was actually a proud Scotsman. The two, who initially didn't get along, ended up falling in love but had to wait years before they could finally start a life together. The war saw them separated for years and the couple survived a long-distance love affair until Alistair was released from the Navy.  
Tricia, who is now 71, has uploaded records and images of her parents on Ancestry to ensure their legacy and the love story of how they met lives on for future generations.
THE ADVICE
As a young girl, Tricia remembers the sweet and supportive relationship that her parents had. Not one cross word was exchanged, and they always treated each other with sweet, loving gestures. "In my way of thinking, and in my experience, a good marriage is two imperfect people working together to create something special. The key is to support each other and accept each other as they are. What I learnt from my parents is to behave sensibly, and don't let anger or petulance cloud your decisions."
This Valentine's Day, Ancestry is giving hopeless romantics the chance to find their ancestors' love stories by offering Australians free access to 300 million Australian and New Zealand records such as marriage certificates, announcements, images and photos, immigrant and convict marriage records.
Visit www.ancestry.com.au to find out more.
About Ancestry®:
Ancestry, the global leader in family history and consumer genomics, harnesses the information found in family trees, historical records, and DNA to help people gain a new level of understanding about their lives. Ancestry has more than three million paying subscribers across its core Ancestry websites with an extensive collection of over 20 billion records and has sold over 15 million AncestryDNA® kits to date.
Since 1996, users have created over 100 million family trees and 11 billion ancestor profiles on the Ancestry flagship site and its affiliated international websites. Ancestry offers a suite of family history products and services including AncestryDNA, Archives®, AncestryProGenealogists®, Newspapers.com™ and Fold3®. AncestryDNA is owned and operated by Ancestry.com DNA, LLC, a subsidiary of Ancestry.com Holdings LLC