Written by

Candice Meisels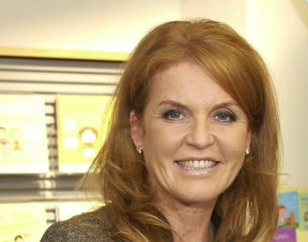 Australian Publisher 'delighted to welcome the Duchess to Serenity Press'
Perth, 12th FEBRUARY 2020, SERENITY PRESS, has acquired the Australian/New Zealand rights for a seven-book deal with Sarah, Duchess of York.
The seven books consist of newly written titles including five picture books and a two young chapter books that will engage young readers for many years to come. The first book will be available mid 2020.
Sarah, Duchess of York is the author of over 25 books, including the hugely popular Budgie the Little Helicopter and Little Red series.
Serenity Press publisher Karen Mc Dermott says:
'We are delighted to welcome the Duchess to our press. Her beautiful books are aligned with our core value of sharing nurturing stories that empower young minds. We cannot wait to bring these books into readers' hands.'
The acquisition is an exciting addition to the current Serenity Press list, which includes fairytale, fantasy and folklore authors Kate Forsyth, Juliet Marillier, Sophie Masson and Jane Talbot.
The Duchess' office has shared that the Duchess is looking forward to publishing her work in Australia and New Zealand with Serenity Press.