Written by

Llewellyn Communications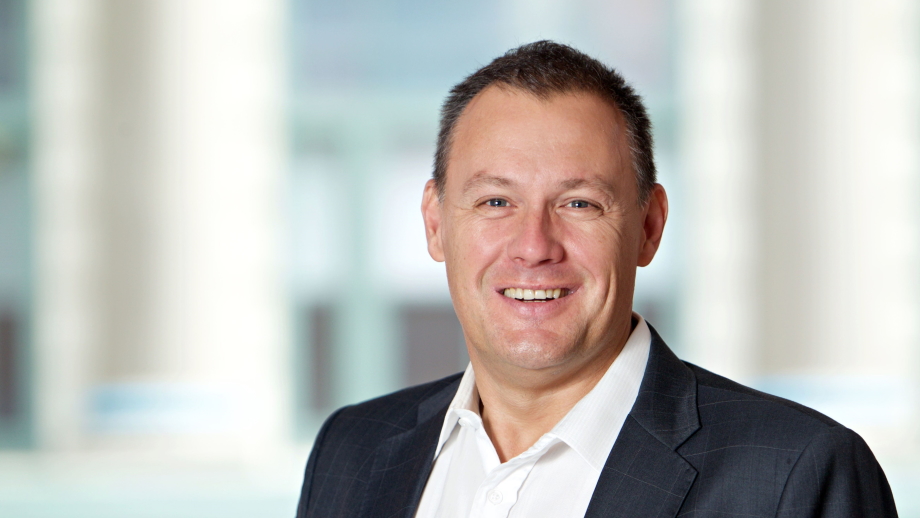 Aussie businesses warned not to be complacent about coronavirus

Seek help before it's too late, insolvency specialist says

Australian businesses affected by the impact of the coronavirus (nCOV) should seek professional help immediately and not take a head-in-the-sand approach, says national insolvency and business recovery specialist Jirsch Sutherland. To assist, the firm has set up a special coronavirus hotline – 1300 547 724 – for business owners and directors needing guidance.
"The coronavirus is already affecting businesses and it's vital to take swift action," says Bradd Morelli, National Managing Partner, Jirsch Sutherland. "We have had enquiries from business owners in the tourism and retail sectors who want to know what they can do to protect their businesses. There are solutions and processes that can buy a company time, and the sooner owners and directors seek these solutions the better."
Morelli says Australia's economy was already affected by the slowdown in China's GDP, and the virus will aggravate the situation. "There is a number of knock-on effects, such as falling demand for Australian produce, such as seafood, which affects food suppliers; local Asian restaurants being shunned (some have temporarily closed); and international university students delaying coming back to their courses. And then there's the domino effect on landlords, restaurants and cafes," he says.
"It's unknown how long the coronavirus threat will be around, but it will have a lasting effect on many businesses. Fixed costs for businesses, such as wages, rent, utilities, financing costs and statutory liabilities are not affected by the sales decline. But the anticipated downturn in revenue will have a huge impact on working capital, and those businesses without sufficient reserves may find themselves suffering cash-flow issues. If this occurs, business operators should seek assistance immediately to try to minimise the impact."
Morelli says it's not just the drop in customer and sales numbers that's of concern, it's also the threat to supply chains, which could affect businesses that use products made in or supplied via China. "The closure of factories and transport links for any period of time will inevitably lead to massive disruption and supply issues once existing stocks are exhausted. For a small business, this can be catastrophic. Particularly if suppliers only have enough material or product to support some customers – that is, the larger customers," he says.
According to Kee Guan-Saw, Principal of audit/accounting firm KST Partners and immediate past President and current Chairman of the Chinese Chamber of Commerce of Victoria (CCCV), the longer the coronavirus is a threat, the greater the number of Australian businesses that will be affected.
"We have clients in the tourism and food & beverage sectors that are already being impacted and while they are currently handling the situation – for example, the F&B businesses are getting staff to take annual leave – if this is a prolonged crisis, then the impact will become greater," Kee says.
"Another client has an inbound tourism business and the coronavirus has cut her client base. The business is trying to get back deposits worth hundreds of thousands of dollars from hotels and various attractions; if they're successful they will be okay, but if not then the business will suffer. And looking forward, if the coronavirus endures and the federal government issues a full travel ban, many businesses like this will be devastated."
Kee believes the situation will get worse and that "cooperation" is crucial. "A lot of cooperation is needed to help businesses survive," he says. "For example, landlords and banks need to 'chip in' to provide support, such as allowing delayed payment of rent and loans, or by implementing payment plans."
Buying time
Morelli says a powerful solution could be to seek leniency from creditors using one of Australia's various safety regimes. "Safe Harbour or the Voluntary Administration regime may buy the time needed to 'right the ship.' Business operators need to take action for the short and long term," he says.
Kee adds it's vital for businesses to understand the options available. "Many don't understand the difference between Voluntary Administration and Liquidation," he says. "Voluntary Administration doesn't mean it's the end of the line."
To help business owners and directors affected or likely to be affected by the coronavirus, Jirsch Sutherland's special hotline has English, Mandarin and Cantonese speakers available.
"Speaking with a Jirsch Sutherland expert is one way to prepare for the impending financial fallout," says Morelli. "We urge business owners and directors to call us at the first sign of cash-flow stress. We can provide information and guidance on options – whether that's Safe Harbour, Voluntary Administration, standstill agreement, or business rescue. We can also help implement options, and that includes informal and formal engagements."
He adds, it's also important for business owners to be mindful of their mental health and wellbeing during periods of financial distress. In addition to having experience working with those suffering stress and anxiety, every Jirsch Sutherland Partner, Principal and Manager holds a Mental Health First Aid Certificate, enabling them to offer appropriate support to those experiencing mental ill health issues. 
Tips for businesses impacted by Coronavirus:
Don't wait

: it's uncertain how long the crisis will last, so build a forecast to understand how long your business can survive under the "new norm"

Diversify and limit risks

: seek alternative markets (supply or demand) for your product or service

Seek help:

If you don't know what your business options are, speak to someone who can help. Equally, if your mental health is affected, seek help from a health professional

Engage:

get on the front foot with your customers and creditors

Communicate:

talk your stakeholders through the impact on your business and the contingencies you are implementing

Take action:

reduce costs where possible to minimise any impact on your cash flow

Think long term:

evaluate supply chains and ensure that future access to raw materials, components and finished goods will not be affected by another catastrophe

Assess:

determine whether you're over-reliant on China and weigh up how to diversify your supply chains geographically
About Jirsch Sutherland – www.jirschsutherland.com.au
Established in 1984, Jirsch Sutherland is one of Australia's leading national independent insolvency specialists. The Jirsch Sutherland team works closely with small and mid-size accounting, finance and legal firms – and their clients – to provide a wide range of expert corporate and personal insolvency services including liquidations, voluntary administrations, receiverships and bankruptcy. 
With head offices in Sydney, Melbourne, Brisbane, Newcastle and Perth, supported by a network of regional offices, Jirsch Sutherland's national reach combined with a local presence underpins the company's ongoing success. For over three decades, Jirsch Sutherland has earned a well-deserved reputation for protecting and guiding clients through the insolvency process in a fair and ethical way.
In Western Australia, Jirsch Sutherland trades as WA Insolvency Solutions.