Written by

Anna Melnikova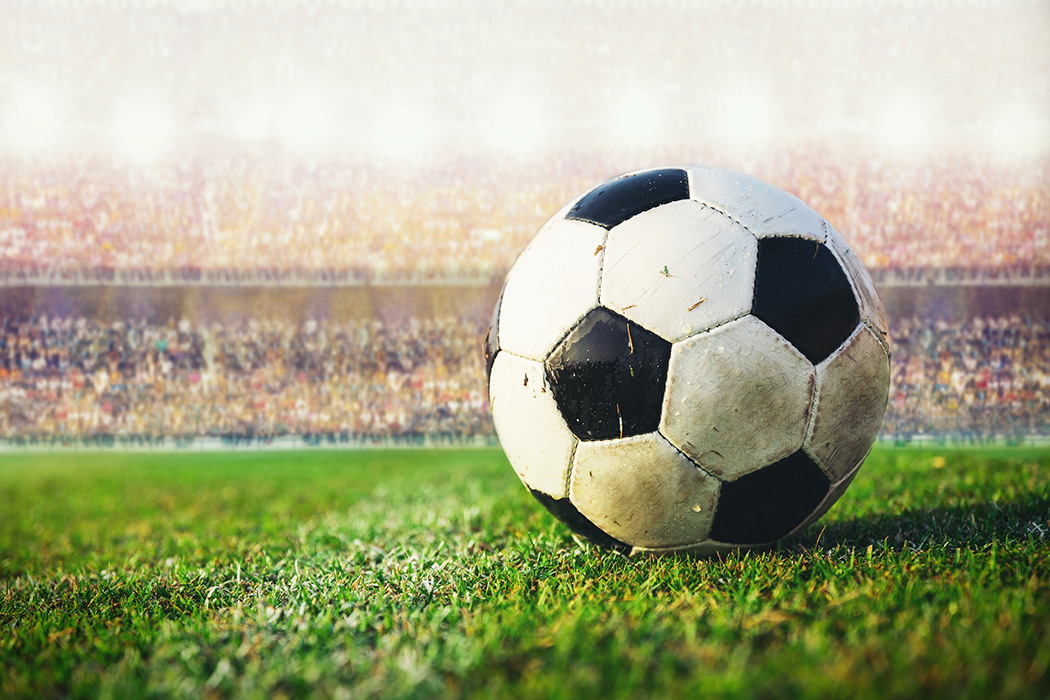 When talking about the most valuable football players in the world, Lionel Messi and Cristiano Ronaldo would arguably take top positions. These players have outperformed most legends in history and earned places of honour even in the gaming world. However, in most cases, the value of a player is measured by their transfer value. Using this metric, the most valuable football stars are as follows:



Neymar Jr


The leader here is Neymar da Silva Santos Junior, simply known as Neymar Jr. The player hails from Brazil and currently plays as a forward for Paris Saint-Germain (PSG) and his country's national team.


Neymar began his professional football career in 2017 playing for Santos and helped his team collect two consecutive Campeonato Paulista championships. He has also been crowned the South American football player of the year for two years in 2011 and 2012, which put him on Barcelona's radar and was purchased by the team. Neymar truly shone in the 2015-2016 football season as part of the attacking trio alongside Lionel Messi and Luis Suarez where he won:


In 2017, PSG paid Barcelona a hefty fee of 222 million euros for the player, which makes him the most valuable purchase in history. He has since won the team two Coupe de France and the same titles in Coupe the la Ligue. In 2019-2020, he made history when he led PSG to their first-ever Champions League Final, but they lost to FC Bayern Munich.



Kylian Mbappe


Kylian Mbappe is considered France's golden boy for being so young but with numerous football achievements. The 1998-born player is a forward for Paris Saint-Germain as well and his national team in France. Despite his young age, his outstanding performance on the pitch earns him a place as one of the best football stars globally.


Mbappe began playing professional football at the young age of 16 playing for Monaco. In the team, he collected the title of Young Player of the Year in Ligue 1 along with the Golden Boy award. In 2017, PSG took him on loan, and the transfer was made official after he won his French national team the World Cup in 2018. The club paid a whopping 180 million euros for the player, making him the most valuable teenager in football history. He also made it into the list of world records as a teenager scoring in the World Cup, a record that was first set by Pele in 1958.



Philippe Coutinho


Philippe Coutinho is a Brazilian-born professional footballer that plays as an attacking midfielder for the prestigious Barcelona team as well as the Brazil national team.  Coutinho started playing professional football in 2008 and has since played for Inter Milan, Liverpool, and Barcelona. He has also been given on load to Vasco da Gama and Espanyol under Inter Milan, and Bayern Munich currently has him on loan from Barcelona.
Over his professional career, Coutinho has built a name for himself as a brilliant player who depends on dribbling, ability, vision, and passing skills to ensure the excellence of his team. These attributes are the main reason why Barcelona was willing to dish out 145 million euros to acquire him from Liverpool in 2018.



Joao Felix


Joao Felix Sequeira is still the biggest name in football. The Portuguese footballer was born in 1999 and later in life began training in the sport at Port's youth ranks. He moved to Benfica in 2015 where he was placed in the reserve team. He did not get promoted to first-team until 2018 when he helped the team collect the league title. This would be the only season with the team where he earned the title of the Best Young Player of the Year from Primeira as well as the Golden Boy award. It was his hattrick score in the UEFA Europa League that sparked the interest of big European clubs, and Atletico Madrid finally signed him in 2019 for 126 million euros. He currently plays as a forward but also excels as an attacking midfielder and winger.



Antoine Griezmann


Antoine Griezmann is a French-born football star that is currently affiliated with Barcelona and the national team of France. The player kicked off his career in Real Sociedad in 2009 and was quick to rise the ranks and even won the title of Segunda Division in his first season.


He played with the team for five seasons before being purchased for 30 million euros by Atletico Madrid. In the team, Antoine adapted as a forward despite having been a winger before and went ahead to be crowned La Loga Best Player in 2016. He also collected nominations for the prestigious Ballon d'Or and the 2016 Best FIFA Men's Player. In 2019, he was acquired by Barcelona for 120 million euros and was the most recent purchase by the club.


Griez is being a huge fan of the Dolphin Treasure game.



Ousmane Dembele


Masour Ousmane Dembele a forward for Barcelona and also plays the same position for the French national team. His youth career began early in 2009 and lasted until 2015. In the time, he played for Madeleine Evreux, Evreux, and Rennes.


His senior career kicked off in Rennes II in 2016, and he remained with the team until 2016. In the same year, he moved to Borussia Dortmund and was later acquired by Barcelona for 105 million euros the following year. Despite having an injury-riddled first season in his new club, he helped the team win Copa del Rey and La Liga title. In 2018, he also played a role in winning the France national team the World Cup.



Paul Pogba


Paul Pogba is another valuable player hailing from France and currently plays for Manchester United in the Premier League. The player is known for excelling in different positions including central midfielder, defensive midfielder, deep-lying playmaker, and attacking midfielder. Currently, he plays as a central midfielder. The player was purchased by Manchester City from Juventus in 2016 for 105 million euros.



Closing Thoughts


The stars on this list have gone on to be influential members of their new teams which makes them as valuable as the money dished out by their new clubs. This list is continuously updated, considering player purchases are made all the time.