Written by

NewsServices.com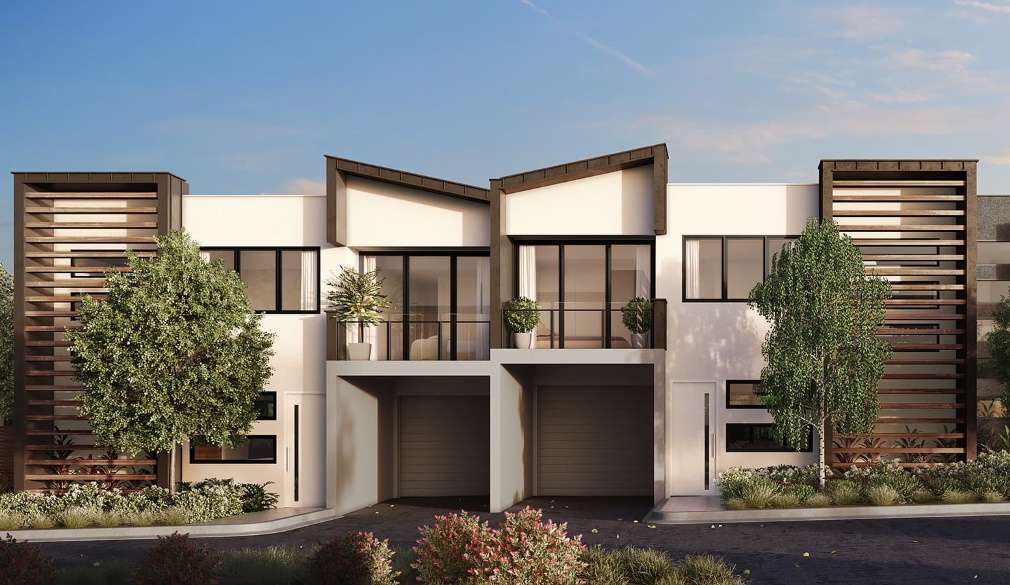 Over the past 2 decades, the architectural and real estate marketing industry has become heavily dependent on the use of 3d modelling software for drafting and visualisation. Since the late 1990s improving computer graphics technology has allowed for progressively detailed and more photorealistic visualisations to be employed as powerful sales and marketing tools.
In the past few years, good quality 3d architectural renders have become indistinguishable from real life photos. But which software packages to the industry professionals use to such great effect? And which are the best ones for you?
As is often the case, no one software application would suit every industry professional. Every package has its own pro and cons such as features, usability and price. It is also important to split the most popular 3d softwares into categories as some are more suitable for architectural drafting while others are optimised for creating 3d artist's impressions and animations.
There are 3 distinct user categories that the software packages may target:
Creating 3d architectural drafting models for output of blueprints/technical drawings.
Creating 3d models for animations, vfx and artist's impressions.
Creating 3d models for video games development.
We have compiled a shortlist below of some of the most popular 3d modelling software packages that are used globally.
Autodesk Revit
Approximate Cost: US$2250 annual subscription fee
Autodesk Revit is building information modelling (BIM) software for architects, landscape architects, structural engineers, mechanical, electrical, and plumbing (MEP) engineers, designers and contractors. The software allows users to design a building and structure and its components in 3D, annotate the model with 2D drafting elements, and access building information from the building model's database. Revit is 4D building information modelling capable with tools to plan and track various stages in the building's lifecycle, from concept to construction and later maintenance and/or demolition.
Revit is aimed at architecture and drafting professionals who need to create detailed technical documents like floor plans, elevation and section drawings. Since the mid 2000s it has fast become one of the industry standard software packages in many architect and engineering practices, capturing over 50% of the BIM industry market share.
While it features some 3d rendering capabilities that have been steadily refined over the years, they are (intentionally) quite limited compared to some of Autodesk's other packages like 3dsmax and Maya.
Graphisoft ArchiCAD
Approximate Cost: US$2400 annual subscription fee or US$4000 outright purchase fee plus US$670 annual subscription fee.
ArchiCAD is an architectural business information modelling (BIM) CAD software, offering computer aided solutions for handling all common aspects of aesthetics and engineering during the whole design process of the built environment — buildings, interiors, urban areas, etc.
ArchiCAD has been recognised as the first CAD product on a personal computer able to create both 2D and 3D geometry, as well as the first commercial BIM product for personal computers and considered "revolutionary" for the ability to store large amounts of information within the 3D model
As with Autodesk Revit, this 3d modelling software is aimed at building design professionals who use it to output technical architectural and engineering blueprint drawings. It has very limited 3d rendering features and is completely unsuitable for photorealistic production rendering.
Autodesk 3ds Max
Approximate Cost: US$1500 annual subscription fee.
3ds Max is one of the most mature 3d graphics software packages available today and over the years has been used by various industry professionals for creating photorealistic still imagery, 3d animation, visual effects and video games assets.
The strength of 3ds Max lies in its versatile and advanced tools. You can create all sorts of realistic or stylised models with this software, even the most eccentric ideas.
Producing fantastic 3d models with 3ds Max may be difficult at first, the interface has not changed much in the past 15-20 years and can be quite daunting for a beginner. Once you've gotten over the learning curve, the process becomes easier with every new tool that is mastered.
Over the past 2 decades 3ds Max has been one of the industry standard packages for architectural visualisations and animations, as well as creation of 3d model assets for video game industry. In recent years it has lost some market share to Cinema4d but it's still a very popular package.
Autodesk Maya
Approximate Cost: US$1500 annual subscription fee.
Maya is a versatile 3d graphics software package optimised to help users turn their ideas into reality. It has been widely used for creating photorealistic imagery, 3d animation, visual effects and video game assets.
The interface is quite intuitive; the toolsets are consolidated into a very well-organised tab structure. This allows immense customisation and optimisation options for your workspaces depending on your needs. Maya features flexible and easy to use 3d modelling tools and modifiers as well as the ever-popular node based hypershade interface for creating realistic textures. Some of the most outstanding features include the character animation tools and particle systems.
Autodesk Maya is the gold standard software package in the film and television CGI industry. It is not the most typical choice for architectural 3d modelling.
Google SketchUp
Approximate Cost: US$700 Non-expiring (Pro Version)
Google SketchUp comes in a free version with limited features and a paid version with extended texturing tools and export features. This package is primarily intended for building design professionals although it does also feature some basic animation features.
Compared to other 3d software applications on this list, it has quite a minimal user interface and far more simplistic modelling tools. Consequently this results in greater ease of use and is perfect for beginners and occasional users who are not very familiar with 3d modelling packages.
Sketchup is used quite frequently by architects who want to quickly lay out some initial designs in 3d space. It is also especially popular with interior designers who can create more intricate design concepts without having to use complicated 3d drafting software.
Maxon Cinema 4D
Approximate Cost: US$720 annual subscription or US$3500 outright purchase.
Cinema 4D is probably one of the most user-friendly 3d modelling programs on this list. It has a non-destructive workflow which enables users the ability to keep objects parametric, as well as excellent node based material editor and animation tools.
In the past C4D has been extensively used for creating high end graphics and animation for the film and television industry thanks to its integration with Adobe After Effects and Nuke. In recent years it has become a popular package among 3d artists for creating photo-realistic product 3d rendering services. This software package is on the rise, constantly gaining in popularity.
Conclusion
As stated earlier in the introduction to this article, there is not really one 3d modelling package to rule them all. Each application has their strengths and weaknesses and the best option will really depend on what kind of 3d modelling you intend to do.
If you're a building design professional, Autodesk Revit is by far the safest choice. It takes a while to learn but it is at present the most widely used 3d CAD application... by a long shot.
For these looking to get into 3d modelling for video games, CGI, 3d animation and vfx for film and television, Autodesk Maya is probably the safest bet. It's not quite as clear cut as the building design category as many animation and effects studios are loyal to other more obscure options and there are some other packages out there like Renderman and Houdini that deserve an honourable mention.
For 3d generalists and architectural 3d modellers, despite its age and occasional clunkiness Autodesk 3ds Max is probably the package that will offer the most possibilities. While applications like Cinema 4D are gaining in popularity, 3dsmax is still very popular and can be found in use across many different disciplines.