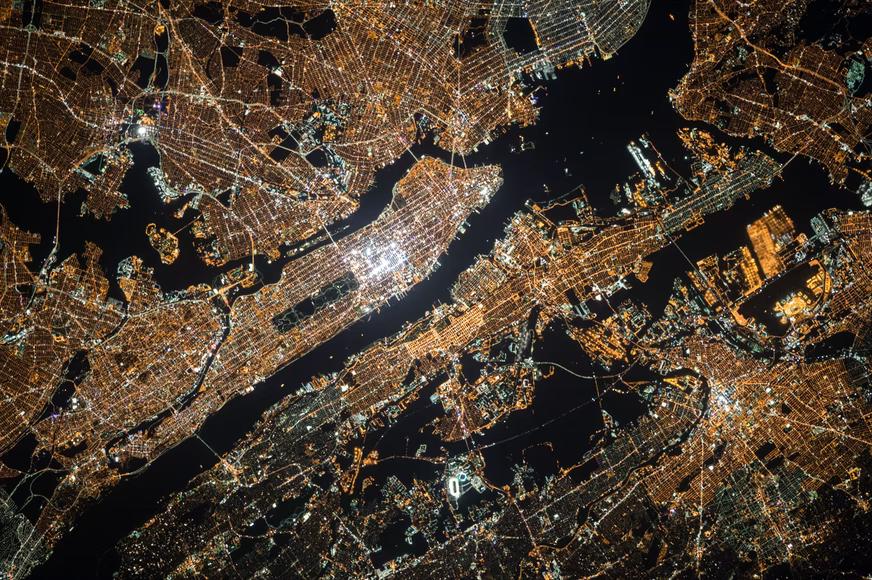 The tech industry loves its jargonistic acronyms, and that often makes incredibly simple concepts sound more impressive – if not complicated – than they are. SD-WAN is a good example of this. SD-WAN stands for "Software-Defined Wide Area Network," and those five little words are key to the modernisation of your business.
That's no exaggeration. IDC research shows that the market for SD-WAN will top $5 billion by 2023 – it's an area of technology that businesses of all sizes are scrambling to take advantage of.
What is SD-WAN and how does it work?
SD-WAN sounds complex and tech-heavy: It's a network that has been abstracted from its hardware, meaning that the network has become virtual. What that means in practice is that it is a network that no longer cares where the hardware is that has been connected to the network. The days of manually installing routers and endpoint devices at specific locations are long gone.
The most common example of SD-WAN is a network that is delivered over the cloud. An enterprise subscribes to a service like Amazon Web Services or Microsoft Azure, and then uses that as the backbone for its networking and computing.
However, it is possible to deliver SD-WAN within the organisation without connecting to the Internet. In that case, the organisation installs and manages the data centre hardware on-site, and provides the connections to the devices within the organisation without using the general Internet. This allows the business to enjoy the benefits of SD-WAN across the organisation without risking sensitive information being exposed to the broader Internet.
The typical alternative to SD-WAN is traditional MPLS, and while MPLS remains a secure and robust approach in its own right, it is rapidly losing ground as companies shift to a SD-WAN approach.
What can SD-WAN do?
The IT team within the organisation are responsible for rolling out the SD-WAN solution. For the rest of the organisation, simply understanding what the benefits of SD-WAN are is enough to understand why the technology is revolutionising business.
SD-WAN's benefits include:
- Centralised management and network visibility: Because of the efficiencies of the SD-WAN approach, it becomes very easy to have a single point of view across the entire network. This is particularly relevant when the organisation has branch offices (or remote workers, which is particularly pertinent these days), and runs a mix of cloud and on-premises technology. As an additional benefit, because the management is centralised and virtualized, SD-WAN environments can be managed remotely, meaning that the enterprise can pass the job on to a managed services provider and reduce the burden of work on their own internal IT teams.
- Increased bandwidth at a lower cost: The efficiencies offered by SD-WAN mean that enterprises can do more while paying less for it. This is increasingly relevant to modern enterprises as the need for bandwidth has never been greater. Research shows that the growth in global data demand is accelerating by 26 per cent CAGR. That is significantly faster than new Internet users, and indeed the population of the planet; people are consuming more data, and enterprises are right at the forefront of that. Business leaders need to find ways to reduce costs in their bandwidth consumption to stay ahead.
- The ability to fully embrace edge computing and IoT: SD-WAN's greatest capability is that it makes links to remote sites easy: where once giving a branch site full access to the network was an expensive and inefficient project (and often required dedicated IT people on site, and with limited centralised, consolidated visibility into the overall network), with SD-WAN, it's much more straightforward to both install and manage. Once that has been achieved, advanced applications like edge computing (where the heaviest data processing happens on site for real-time speed and response) and IoT (which relies on a vast network of devices being connected to the enterprise cloud) become possible. Edge computing provides a ROI of as much as 23 per cent, while IoT has been proven to deliver everything from improved customer satisfaction, better efficiency and better long-term strategic planning.
In other words, SD-WAN's benefits are that it helps organisations meet the challenges of modern business while delivering a return on investment via the advanced applications that it unlocks. It also does this with minimal risk back to the business. The challenges of SD-WAN adoption are incredibly mild – mitigating them largely comes down to doing the proper due diligence process and finding the right partners and service providers. It's rare to have a technology opportunity that offers all benefits with few risks, but SD-WAN is one of those.
For any business to survive into the future, it needs to have an IT environment that is agile and capable of handling disruption. SD-WAN's flexibility, centralised management, cloud-friendliness, and ability to unlock advanced and ROI-generating technology applications mean that it is revolutionising the businesses that adopt this approach to networking.