If you own or run any sort of website, for business or otherwise, you've very likely heard the term "SEO" or "Search Engine Optimisation". Some people like to handle their SEO themselves in the hope that their site and content will find favour in the search engines, while others prefer to put the task into the trusted hands of an experienced SEO consultant.
But what does an SEO consultant do exactly and do you really need one?
Let's take a closer look at the role of the SEO consultant or expert.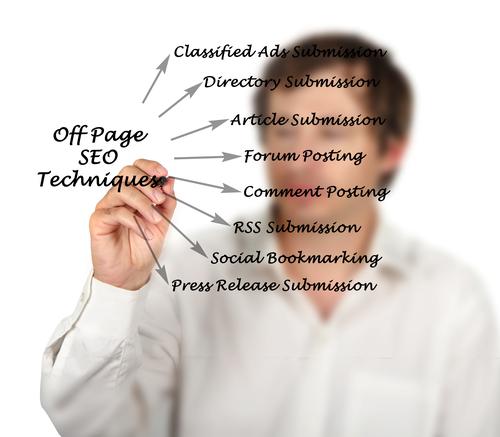 What Is an SEO Consultant?
A SEO specialist is exactly that: Someone who specialises in search engine optimisation, so your website gets the search engine love it deserves. Quality SEO consultants are experts when it comes to all things pertaining to SEO, and will also be armed with the latest tools for auditing and analysis of both personal and business websites.
While many webmaster might have a tentative grasp on what good SEO is all about, your SEO expert will generally know a lot more and have far more experience in the field. They'll also stay abreast of any changes in the industry.
What Can a SEO Consultant Do For You?
Now that you know what a SEO consultant is, you'll want to know what they do and how they can help you with your website.
Usually, the very first thing your SEO consultant will do is discuss your website with you, it's current performance to date, and what your goals and ambitions are for the site in the future. Naturally, the more free, organic search engine traffic your site can get, the better, and your SEO expert is only too happy and willing to help with this.
Now that an initial discussion has taken place, the consultant will do an audit of your website to determine areas where it's performing well, along with areas that need improvement in the SEO department. SEO audits can go very in-depth into the content, layout and technical aspects of your website and are well worth doing. An expert will have paid tools that do a thorough job and they'll know just what they're looking for in the audit details and results.
Once your website has been analysed, your SEO consultant can devise and implement a SEO strategy to get your site a lot more favour with Google and other search engines when people search for information or products related to your particular niche.

Take note that according to SellerMetrics, developer of Amazon automation software, not optimizing your contents and product listing properly is one of the most common mistakes for most businesses. Having your texts and images optimized correctly is your first step in the positive feedback loop that generates higher conversion and higher sales, not to mention page ranking.

Some things your SEO expert might advise are:
Having more blog posts written to get traffic

Guest posts on other websites for backlinks and traffic

Improving technical aspects of your website

Improved on-page and off-page SEO

Developing more of a presence on social media for social proof

Performing keyword research and analysis

Improving the overall user experience

And more...
In Conclusion
Now that you understand what a SEO consultant/expert is and what they do, you'll know that having one on your team is a very good idea if you want your website to get the results you desire and expect.