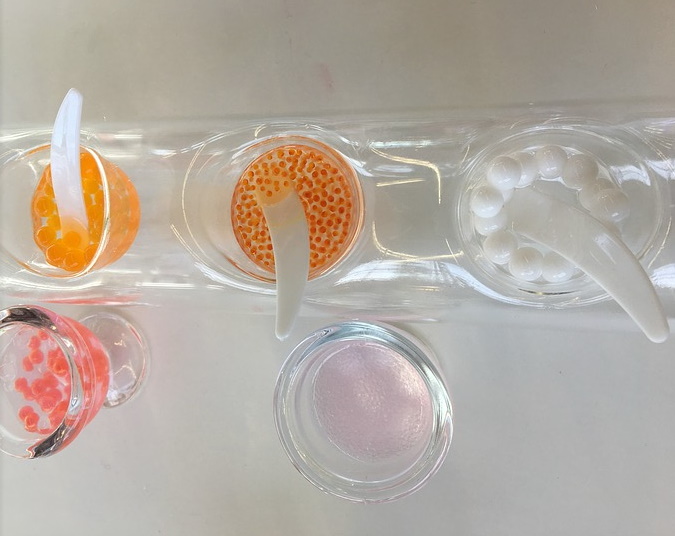 The most creative and imaginative fans of cosmetics among you will have endless ideas on how to create your own skincare formula. You might think it's revolutionary, that it will make billions on the global market and make your fledgling skincare brand into a household name to rival any French or American product line. The reality is that while it might not be an overnight success, creating a formula of your own, and then marketing and selling it is perfectly feasible if you have the right kind of industry partner to help with things like laboratory services, packaging and whatnot.
Before you embark on your homemade skincare adventures, however, you should ponder a few very important questions. The answers to the following are all things on which you need to be crystal clear before launching your own skincare brand.
1. Can you Name Every Active Ingredient in Your Formula?
First things first, without consulting any lists or notes, can you name right now all of the ingredients in your formulation? If so, it's likely a more natural formulation without any (or too many) chemical additions with hard-to-pronounce names. The simpler your ingredients are, the more appeal your product will have. Consumers are tired of brands hiding behind complex ingredients labels and are demanding greater transparency. Simplicity in your formulation means simplicity on the label and that has great appeal.
Consult with your laboratory partners on the formulation if necessary and try to substitute any undesirable or unattractive ingredients with more natural and appealing alternatives, if possible.
2. Does Your Formula Make any Therapeutic Claims?
Not only does your formulation need to pass muster with the Australian Competition & Consumer Commission (ACCC) when it comes to cosmetic compliance and safety, but if you make any therapeutic claims, then you may also need to deal with the Therapeutic Goods Administration (TGA). Do you hold that your formulation boasts any particular therapeutic properties? Might it help treat or relieve symptoms of some skin conditions, for example? If so, then you need TGA approval and compliance.
Regulations always seem like an impassable minefield, but if you just do your utmost to stay vigilant and stay on their correct side --- something which you industry partner should be able to help you with --- then you won't have any problem and in fact can use the compliance to your advantage when marketing the products.
3. Have You Considered the Right Kind of Container for Your Product?
Next, let's turn to some more practical questions. First, what shape of container will you use? You want it sold in the right quantity for the customer to have enough value for money, but also so they'll use it up fast enough to want to buy more soon. It also needs to look nice, fit in people's bathroom cupboards or on the side of the sink. The containers need to be well sealed and big enough to display your brand and USPs.
4. Are Your Usage Guidelines Clear and Unambiguous?
Can you explain step by step how to use your product in three steps or less, without any confusion or ambiguity? This is very important for making your product attractive to the many customers who love and crave simplicity in their skin care regimen.
5. Do You Have Insurance?
How prepared are you if something were to go wrong during your product release? Do you have insurance to protect you against certain liabilities? Skincare is not a realm in which one wants to take such coverage lightly. Consult with your industry partner about what kinds of insurance would be useful without having to break the bank.
6. How Much Do You Know About the Manufacturing Process?
Finally, how clear are you on how the formulation will be mass-produced? Do you know whether or not your production facility is using GMP (good manufacturing practice)? Is the equipment cleaned down and disinfected each day? Are the workers treated fairly and equitably? Are the working conditions safe? These questions matter to your brand image.