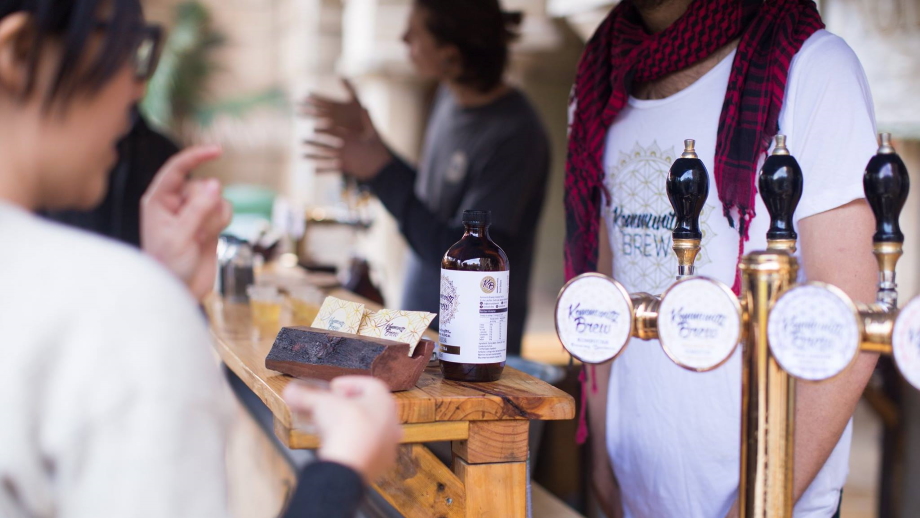 Bringing together Australia's for-purpose sector to connect, learn and collaborate
At a time when COVID-19 is keeping Australians apart, the Centre for Social Impact (CSI) has launched a new online summit that will help bring people together to achieve brilliant things.
From today, April 23, CSI will offer free daily webinars to the for-purpose sector through its new platform, impact2020, for up to six weeks.
Professor Kristy Muir, CEO of CSI, believes impact2020 offers a platform for transformational connections and discussions, at a critical time in our history.
"We are no doubt at an unusual moment in history. As we all connect virtually, this is an opportunity to join together as a community, to learn from each other and affect positive change. It's an opportunity to catalyse social impact."
"To tackle our current local and global challenges we need to come together and discover new and divergent ways of thinking.
Our tag line is 'brilliant things happen when we come together' and we know that this form of connection and collaboration will be a powerful tool for change. We want to draw on our network of brilliant minds to take a virtual dive into a whole range of topics. Coming together in this way will allow us to combine and harness our thinking and actions to create positive social change," Professor Muir said.
From expert insights to in-depth discussions, analysis and debate, impact2020 will champion innovative thinking within the Australian for-purpose sector. The summit's daily webinars will cover wide ranging topics across the social impact sector and participants are invited to dip in and out of the online event as it suits them.
Presenters will include researchers, educators and thought leaders from across CSI's network who will share their research, innovative thinking, knowledge, case studies, tools and resources.
Webinar presenters will be announced progressively with the first round including:
Professor Kristy Muir, CEO of CSI, will kick things off by setting the scene for impact2020
Dr Megan Weir and Isabella Saunders, researchers from CSI UNSW, will present the findings of Social Progress Index, which ranks Australian states and territories on social progress
Professor Jo Barraket, Director of CSI Swinburne, will present on digital inclusion, drawing on findings from the Australian Digital Inclusion Index and Giving Australia Report
Krystian Seibert, researcher and educator at CSI Swinburne, will discuss philanthropy in the context of COVID-19
To register for an impact2020 webinar and for more information about the summit program and presenters visit www.impact2020.online.
About the Centre for Social Impact:
The Centre for Social Impact (CSI) is a national research and education centre dedicated to catalysing social change for a better world. CSI is built on the foundation of three of Australia's leading universities: UNSW Sydney, The University of Western Australia, and Swinburne University of Technology.
Our research develops and brings together knowledge to understand current social challenges and opportunities; our postgraduate and undergraduate education develops social impact leaders; and we aim to catalyse change by drawing on these foundations and translating knowledge, creating leaders, developing usable resources, and reaching across traditional divides to facilitate collaborations.