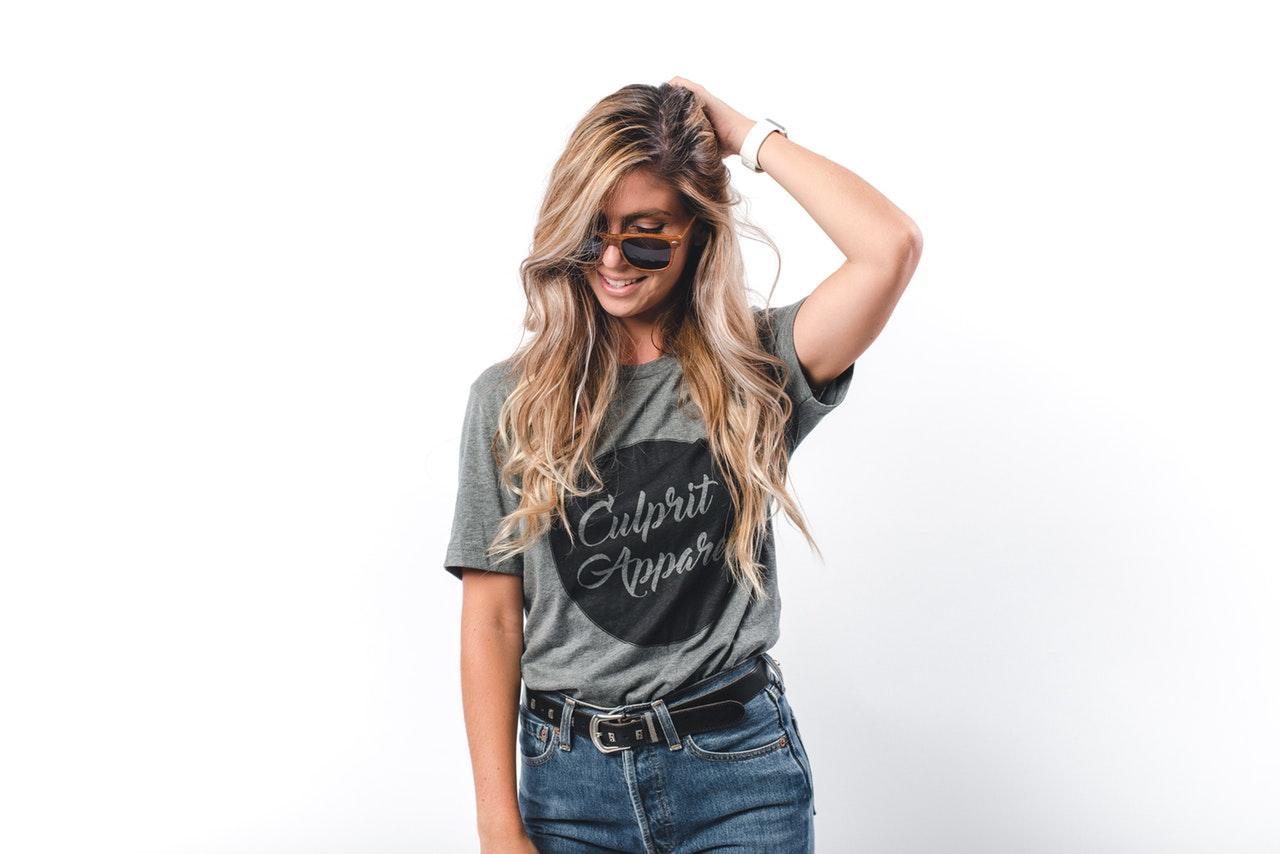 When it comes to fashion, always play on the safe side and stick to the classics. Simplicity is the ultimate form of sophistication, and no matter how much money you spend on clothes, if you know how to choose the key pieces that are versatile and matchable to most of your clothes, you'll never have to worry whether they will be trendy the next season or not. Fast fashion might be cool and affordable, but it's always better to splurge on quality staples that will rule your closet for many years down the road. Listed below is a roundup of some of the wardrobe essentials every fashion savvy lady should have in her closet.


Plain white tees are always in
It's not that much of a surprise it took the first place on our list, but when we think of all the benefits a simple t-shirt can bring to our everyday life, we must not fail to mention it. Whether you wear it with jeans, high-waisted denim shorts or you simply tuck it in your wide palazzo pants, this gem never seems to let you down. It's always good to have a few pairs of these, just in case. Also, just because they are classic doesn't necessarily mean they have to look basic. You can always get your white T-shirt with original slogans, printed patterns or embroidery.




Don't cry, buy a bag and get over it
A woman without her bag is like a fish out of water, incomplete and strange. Every modern woman should invest in a quality bag that reflects her style and unique taste. When running errands, it's good to have one those oversized bags even a man could fit in, but for the perfect night out or a morning stroll through the city, clutch bags are the most ideal choice. When it comes to the colors, rules don't apply anymore, and whether you opt for black, bottle green or even pink, they will go with any outfit you plan for that day.


Blazers are more than welcome
Suit up your fashion game with some of the trendiest blazers out there. Checked blazers are ubiquitous, and we're glad they are back. If you know how to do fashion, then you probably know it can be used for multiple styling ideas. Wear them over a dress or with a T-shirt and mom jeans. Make a sexy and effortless fashion statement by wrapping a belt around it and wear it as a dress.




White blouse obsession
A silky, white blouse? Groundbreaking. And also the best thing that can happen to your wardrobe. Combine it with skinny jeans and heels, and here's your perfect office look. Swap the heels with flats and there goes your midday stroll street style. Take the flats off and jump into over the knee boots and you're ready to hit the club. God, how much we love the transformative power of the most simple fashion item, and you should, too!


Classy turtlenecks
For the ladies who like to enjoy their nonexistent royal status, long sleeve turtlenecks are the way to go. Black, white, camel, grey, knitted or cotton, you simply can't go wrong with any of these. There are tons of ways to pull off the turtleneck look, and each one of them is stylish and chic. Just go for the look you feel most comfortable with, and no one will be able to resist your fabulousness. Just don't say we didn't warn you.




Blue denim jeans
Do we really have to say more? Skinny, mom fit, high-waisted, ripped or even retro high-rise flare, they are timeless and nothing could really top their existence.


You're solid gold baby!
We care for your jewelry box, too! Therefore, get yourself some cute golden layered chokers or subtle initial necklaces. Also, hoop earrings in different sizes are compulsory for every stylish woman, since they can be worn for any occasion.


The one and only
A leather jacket: the myth, the iconic staple, and the legend. All three perfectly describes the evolution of the most popular clothing item of all time. For the ultimate mellow biker chick vibe, choose yellow. Show your girly girl side, opt for the pale pink. When in doubt, go black. You can wear it with casual outfits, over a dress and well, everything else.


Comfy sneakers
The moment when we can finally mix and match our favorite sneakers with sporty and dressy outfits has finally come, and we are more than thrilled. The latest trends allow us to wear them with athleisure outfits and also with rompers, maxi skirts and bodycon ankle-length dresses. Can this BE any cooler?


Fancy watches
If you don't have a clue which piece of jewelry you should add to complement your whole look, always wear a watch. Every woman should own at least 2 watches, one in gold and the other in silver, and they don't have to be expensive. Upgrade your accessory level with some of the affordable replicas of Paul Hewitt and Daniel Wellington mesh watches, and there goes your minimalistic charm.
Now that you have flicked through the list, it's perfect time for you to buy some of these amazing pieces you've been missing and take your style to the next level.